Supreme Court Strikes Down Maratha Reservation Law
Supreme Court Strikes Down Maratha Quota Terms It Unconstitutional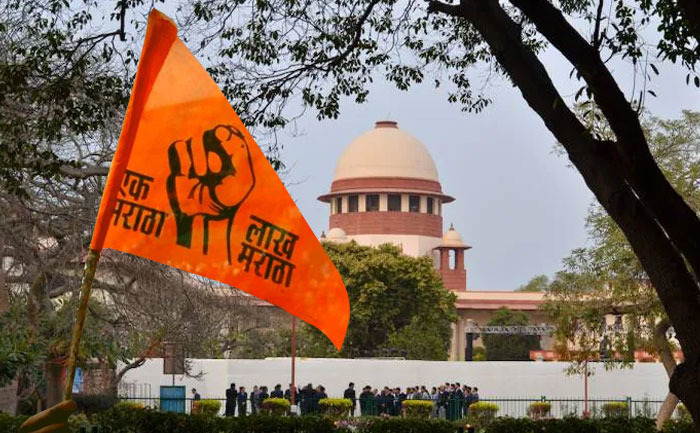 The Supreme Court today canceled the Maharashtra State Reservation for Socially and Educationally Backward Classes (SEBC) Act, 2018. The act extends reservation in government jobs and educational institutions for the Maratha community. The Apex Court said that The Act of 2018 violates the principles of equality.
In 2018, the BJP government in Maharashtra had passed the Socially and Educationally Backward Classes (SEBC) Act that provided 16 percent reservation to the Maratha community.
A five-judge bench comprising of Justices Ashok Bhushan, L Nageswara Rao, S Abdul Nazeer, Hemant Gupta, and S Ravindra Bhat examined the constitutional validity of the 16 percent reservation. It was brought in by the earlier BJP government Maharashtra. The bench said that exceeding the ceiling limit of 50 percent clearly violates Articles 14 and 15 of the Constitution.
The top court made it clear that people from the Maratha community cannot be declared as an educationally and socially backward community to bring them within the reserved category.
The honorable Supreme Court observed, "States have no power to add any caste to socially economically backward caste list due to the amendment made by Parliament. States can only identify the castes and suggest to the Centre…Only President can add the caste to SEBC list guided by the National Backward Classes Commission."
The court added that the admissions made to the post-graduate medical courses and appointments already made under the new quota law shall not be disturbed by its ruling today.
Also Read: COVID-19: Maharashtra reports 51,880 fresh cases, 891 deaths