Will Surya Kumar Yadav Get A Chance To Play For The Indian National Team? Hirav Shah Predicts
Astrologer, Hirav Shah Makes The Prediction On Cricketer, Surya Kumar Yadav's Chance To Play For the Indian National Team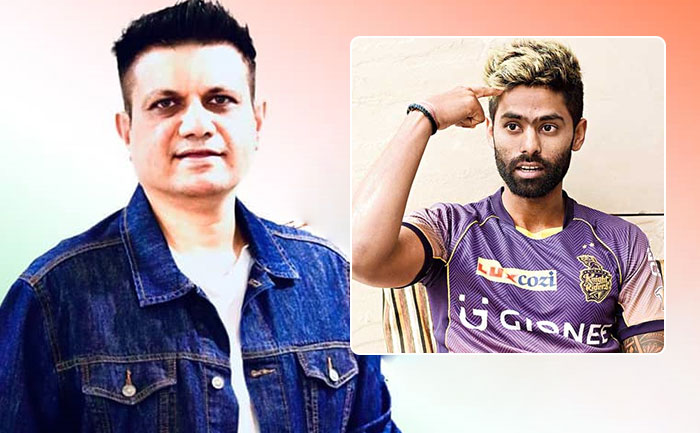 Indian cricketer, Surya Kumar Yadav enjoys a good fan following after his impressive performances during his last few test matches. He plays for Mumbai Indians during the IPL and he is an attacking right-handed batsman and occasional right-arm medium pace bowler. He had previously played for Kolkata Knight Riders. His fans have been constantly speculating if he will ever get a chance to play for the International matches. The cricketer will get a chance to play for the Indian National team in 2021, predicts renowned astrologer, Hirav Shah.
Prediction:
Celebrated astro strategist and sports astrologer Hirav Shah predicts that Surya Kumar Yadav was born on 14 September 1990 and thus is a number 5 person which is ruled by Mercury. He definitely had and still has the potential to become a good number 3 or number 4 batsman for Indian team. But those slots have been always occupied by players who seem to be inevitable for the team's success. For the past five years, Virat Kohli cemented the number 3 spot. Regarding number 4 spot, many people have been chosen to suit the conditions like Yuvraj Singh, Suresh Raina, Ambati Rayudu, Kedar Jadhav, Dinesh Karthik and few others. Now, the team is finally settled with Shreyas Iyer.
Performances:
We have seen earlier that strong performances in the IPL have often been rewarded with a spot on the National squad. The 30-year-old Mumbai Indians batsman has proven to be a run-machine at this IPL, with an average just above 40 and a strike rate above 155- both numbers are his best yet in an IPL season and yet he has missed out again on making the team for Australia.
Soon after the squads were announced on Wednesday, Yadav was out in the middle, playing the finest innings of his IPL career, taking on bowlers as deadly and diverse as Dale Steyn and Yuzvendra Chahal with equal ease. His 79 off 43 balls was more or less the entire story of MI's chase. He batted low down the order for KKR and attacked with grace, in a few seasons. In 2018, he played for MI and batted with even more success. He finished with 512 runs. In 2019, he scored 424 runs and this season he is all set to exceed all of his earlier performances.
If you think Yadav has had a prolific journey only in the IPL, then you are mistaken. During last year's Vijay Hazare Trophy, he had the highest average in the tournament (113) in the four innings, he got the third best strike-rate (154.79). In the Mushtaq Ali T20s, he was Mumbai's highest run-getter and the third highest in the tournament (392 runs, in 10 innings, SR: 168.96). In the Ranji Trophy he aggregated 508 runs in five games (avg 56.44). Add to it the Deodhar Trophy, where he had a knock of 72 from 29 balls.
He scored two centuries in the Ranji and both came in the second innings on difficult tracks. In the first game of the season against Baroda, he helped Prithvi Shaw set up the win with an unbeaten 102 and in the penultimate tie of the league stage against Saurashtra-when all seemed lost for Mumbai after they conceded a first innings lead, he helped his team make a match of it by blasting an aggressive 134.
In a dominating, powerful side like MI, it is easy to go under the radar when you are playing with the likes of Rohit Sharma, Quinton de Kock, Pollard and Hardik Pandya. Yet, Yadav has made the pivotal No 3 position his own in this fiery line-up; so much so that Pandya is hardly getting a bat this season. He's done it not just with his fine technique and powerful strokes but by thinking on his feet and outsmarting the bowlers. He has shown a nice temperament too, a very important aspect indeed.
Surya Kumar Yadav is in his 31st year. He will enter 32nd year in September 2021. 2021 year adds to 5 and 2022 adds to 6. Certainly, Yadav has put the Indian selectors under pressure. His display of calmness and aggressiveness, has already been appreciated by cricket fans, fanatics and experts. So, Will Surya Kumar Yadav get a chance to play for India, ever? Yes and a resounding yes, predicts, Hirav Shah.
Between July 2021 to September 2022 one of the best periods for Surya Kumar Yadav to get a chance to play for India, as per the prediction by Shah.
For more such updates, stay hooked on to The Live Mirror.
Also Read: Virat Kohli Celebrates His 32nd Birthday With Pregnant Wife, Anushka Sharma-Inside Glimpse