Babita Phogat under fire for 'anti-Muslim' tweet on COVID-19
After Rangoli Chandel, Twitterati Want Babita Phogat's Account to be Suspended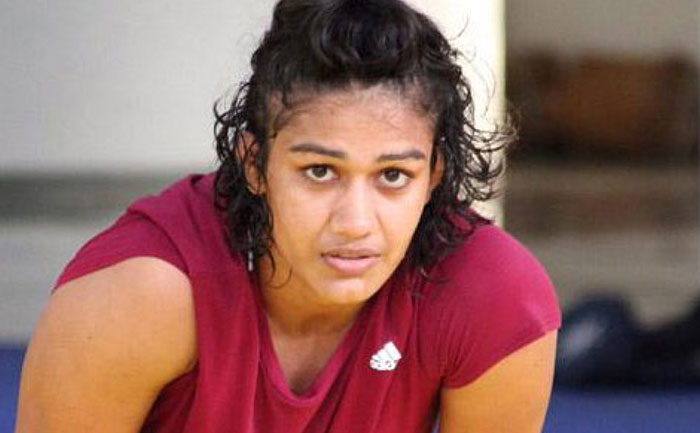 Kangana Ranaut's sister Rangoli Chandel's twitter account was suspended after she advocated violence against Muslims and "secular media", accusing the community of attacking and killing doctors. We now have Commonwealth Games gold medallist wrestler Babita Phogat doing the same. She too is being criticized for tweets attacking Muslims over the spread of coronavirus in India.
A hashtag calling on Twitter to ban wrestler Babita Phogat is trending. The trend comes a day after Rangoli Chandel was suspended by Twitter.
On Wednesday, the star wrestler took to Twitter and wrote, "Coronavirus is the second biggest problem in India, uncivilized Jamaati, however, are India's number one."
Check out her tweet here:
कोरोना वायरस भारत की दूसरे नंबर की सबसे बड़ी समस्या है।

जाहिल जमाती अभी भी पहले नंबर पर बना हुआ है।#jahiljamati

— Babita Phogat (@BabitaPhogat) April 15, 2020
No sooner did she share the tweet, netizens slammed her for it. Phogat, unhinged by the netizens calling her out on her tweet, put out another tweet where she took a stand for Rangoli, Phogat wrote that Twitter didn't like those who spoke "truth" on its platform.
Here is her second tweet,
आज रंगोली चंदेल दीदी ने किसकी पूँछ पर पैर रख दिया। आजकल ट्विटर भी सच्ची बात लिखने वालों से काफी खफा रहता है।#RangoliChandel

— Babita Phogat (@BabitaPhogat) April 16, 2020
Soon all hell broke loose and Netizens started #SuspendBabitaPhogat demanding Twitter to suspend her account too.
#SuspendBabitaPhogat trend karo.
Time to shut down this hate machine. https://t.co/AdG0MmDhhs

— Hasiba Amin ? (@HasibaAmin) April 16, 2020
Someone who got fame through wrestling & also a movie gave a message to people but such hate mongers have no place on Twitter .
Suspend her Account .#SuspendBabitaPhogat

— Dr Jwala Gurunath (@DrJwalaG) April 17, 2020
Suspend this bigot Phogat.#SuspendBabitaPhogat pic.twitter.com/Wn8g8rFVTv

— Shivangi (@ChoubeyShivangi) April 16, 2020
#SuspendBabitaPhogat#SuspendPayalRohatgi

Time to shut down these hate machines. Pass it on please.

— Terence (@terence_fdes) April 16, 2020
Interestingly, following #SuspendBabitaPhogat on Friday, a subsequent hashtag #ISupportBabitaPhogat trended far and wide in India.
Also Read: Kangana Ranaut's sister Rangoli Chandel's Twitter account suspended