Swara Bhasker travels from Mumbai To Delhi by road for her ailing mother
Amid coronavirus lockdown, Swara Bhasker traveled to Delhi by road to meet her mother who has suffered a fracture in her right arm.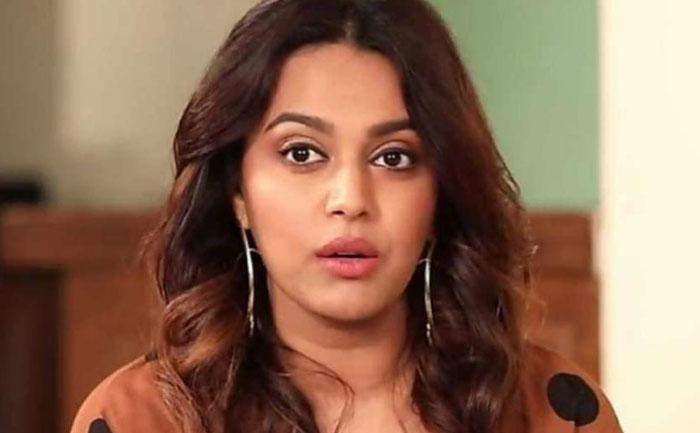 Swara Bhasker traveled from Mumbai to Delhi by road with official permission amid the coronavirus lockdown to meet her mother who has suffered from a fracture in her right arm.
Talking about the same, Swara told Times of India, "It was quite a task because I had to close my Mumbai house down and had to travel with my five pets. It was a long journey – a 14-hour drive from Mumbai to Udaipur, an overnight stay in Udaipur, and then 10 hours more from Udaipur to Delhi. It was quite a saga but luckily, my pets are well-behaved and we managed."
Further, speaking about her mother, said, "My mom fell and fractured her shoulder in our Delhi home recently and I've been in lockdown in Mumbai worrying. It is a fracture of the collarbone, so her whole torso is in a brace and she has to keep her right hand and right side of the torso immobilized. Luckily, my sister-in-law was in Delhi and was able to move in and help my mom. But I had been feeling both restless and guilty for not being in Delhi, so when movement was allowed, I got the necessary permissions and decided to go from Mumbai to Delhi by road. I am very grateful that I was allowed to travel."
She adds, "I've gone through the necessary self-isolation and home quarantine protocols."
Lastly, she said, that her visit came as a surprise to her parents as they would be worried. "When I arrived in Delhi, they were both taken totally by surprise. I am so glad to be with them and be able to help my mom a bit. I'm useless in the kitchen but I help my mother to comb her hair and change clothes," ended Swara.
Stay tuned to The Live Mirror for such updates.