COVID-19: Sweden Latest Country To Stop Use Of AstraZeneca Vaccine
COVID-19: After Germany, Italy, Sweden is latest European country to stop using AstraZeneca vaccine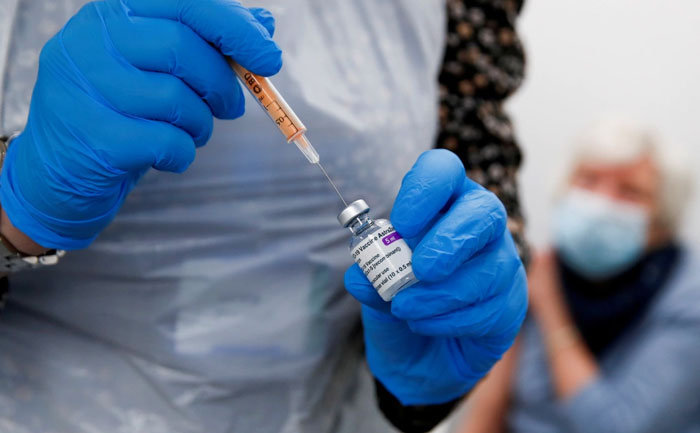 The European Union's largest countries halted their rollouts of AstraZeneca jabs. This is over blood clot fears. After Germany, France and Italy we now have Sweden also joining the list of nations rolling out the vaccine. The news was confirmed by Sweden's health agency. They said it was pausing vaccinations against COVID-19 using AstraZeneca's vaccine as a precautionary measure.
The Swedish Health Agency said in a statement, "The Swedish Public Health Agency has decided to suspend the use of AstraZeneca's covid-19 vaccine until the European Medicines Agency's investigation into suspected side effects is done."
The Swedish Medical Products Agency revealed it had recorded 10 cases of blood clots and one case of low levels of platelets. This was among people who were given the AstraZeneca vaccine, but not in combination.
the World Health Organization and Europe's medicines watchdog insisted it was safe to use. They asserted that it is not wise to stop the use of the AstraZeneca vaccine. They added that the global health body had called a meeting of its experts. This is for a discussion over this matter.
"We do not want people to panic and we would, for the time being, recommend that countries continue vaccinating with AstraZeneca," WHO chief scientist Soumya Swaminathan said, adding, "So far, we do not find an association between these events and the vaccine," she said.
The three largest EU countries: Germany, Italy and France have all paused rollouts on Monday. Spain, Portugal, Slovenia and Latvia also joined the list. Indonesia also announced a delay in its rollout of the vaccination programme.
Also Read: Centre to States: Set up Panels for Smooth COVID Vaccination Drive