T-Series Defeats PewDiePie And Becomes World's No 1 YouTube Channel, Again
T-Series Finally Leaves Behind PewDiePie to Become the Biggest YouTube Channel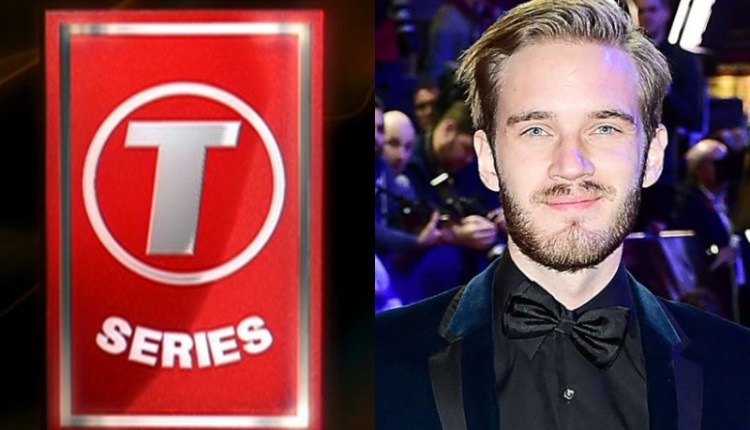 Indian film production house and YouTube music channel T-Series, which is owned by Gulshan Kumar's Son Bhushan has finally become the World's biggest YouTube Channel with 90,485,505 subscribers. It is to be noted Bhushan Kumar's T-Series has overtaken the Swedish YouTuber named PewDiePie, which has 90,475,823 subscribers on YouTube.
The battle between T-Series and PewDiePies have been on YouTube since mid-2018.  Interestingly, T-Series has finally won the battle after starting a campaign #BharatWins on social media. Almost all the Bollywood stars including Salman Khan, Varun Dhawan, Arjun Kapoor and John Abraham were seen supporting T-Series. They had urged there fans and followers to subscribe the channel to defeat PewDiePies and become the world's most subscribed YouTube channel.
"There is an Indian YouTube channel on the brink of becoming World's No.1. It has taken us a lot of effort to come this far. To take my father Mr. Gulshan Kumar's dream forward, I started this channel." Bhushan Kumar had tweeted earlier this month.
Notably, PewDiePie had been the most-subscribed channel on the video platform for six years – a feat now has been broken by the rapid rise of T-Series. It is not the first time T-Series has overtaken the Swedish channel, it has overtaken almost three times.
For the first time, Bhushan Kumar's channel overtook the PewDiePie on February 22 for about eight minutes, second on March 9 for about eight minutes and then on March 13 for a brief minute.
The T-Series YouTube channel began on March 13, 2006. It has 29 sub-channels and features songs and film trailers.
Also Read: T-Series On Course To Become YouTube's Most Subscribed Channel