Tahira Kashyap trolled for sitting on Buddha statue; apologises for the offend
Tahira Kashyap posed sitting on a Buddha statue for which she faced backlash.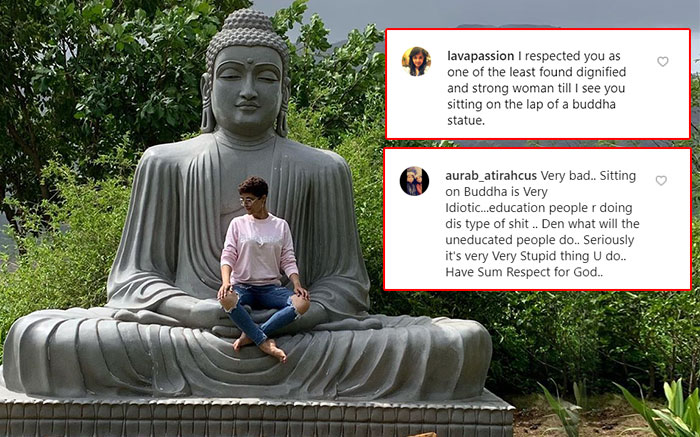 Ayushmann Khurrana's wife Tahira Kashyap shared a few pictures from a wellness resort on social media. In one of the pictures, Tahira was seen sitting on a Buddha statue. This caught the attention of the netizens and she became the victim of trolls on social media for hurting the religious sentiments specially of those who follow Buddhism. Later on, Tahira apologised to the section of people who are offended with the picture.
Before going through her apology, have a look at the trolls by people.
A troll wrote, "Sitting on Buddha lap is disgusting… just a common sense…. all the gods are same as urs one so respect equality." While one commented, "Are you stupid…you sitting on Buddha's hand plz respect." One user wrote, "no matter how much u justify yourself but it's really unexpected of you to sit on Buddha's lap. This is simply not done. I feel sorry for you."
Here are the trolls.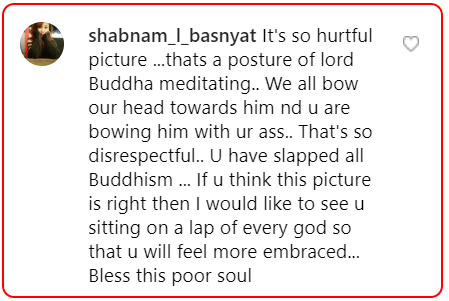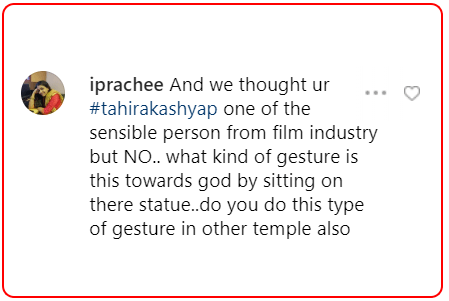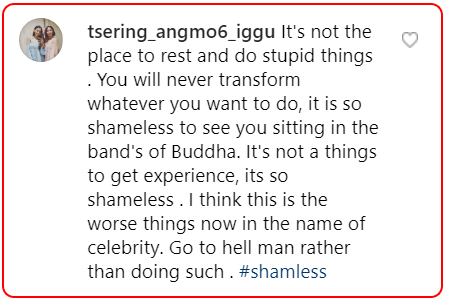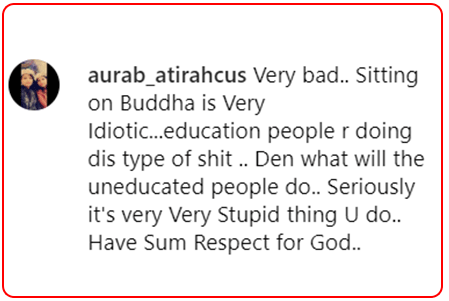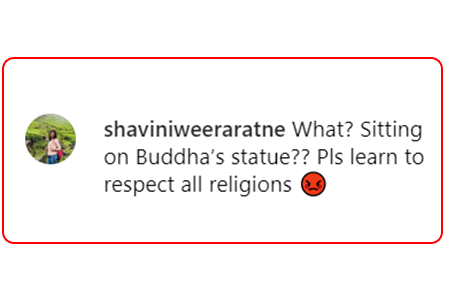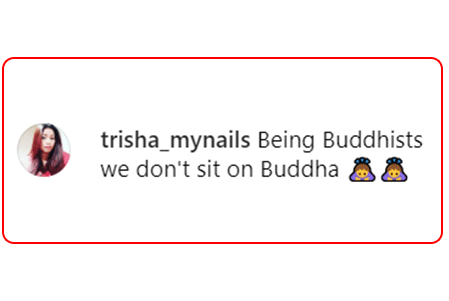 Tahira later wrote, "I apologise if I have offended anybody, but I myself am a Nicherin's Buddhism practitioner and I felt embraced in the lap of Buddha. Every religion, every philosophy is about love. In no way did I mean to disrespect. Sorry if I have hurt anyone From my perspective there is only love."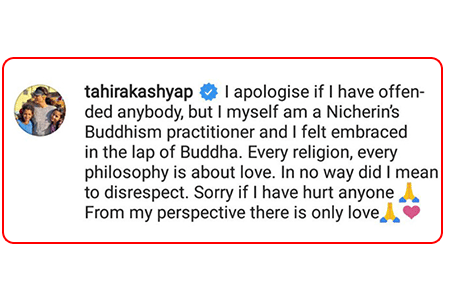 What are your thoughts on the picture of Tahira? Do let us know your views on it and for more such stories, stay updated to the Live Mirror.
Also Read: Ayushmann Khurrana's Wife Tahira Kashyap Shares #MeToo Story, Says Relatives Are Real Creeps