Talib Hussain: A spitting image of hypocrisy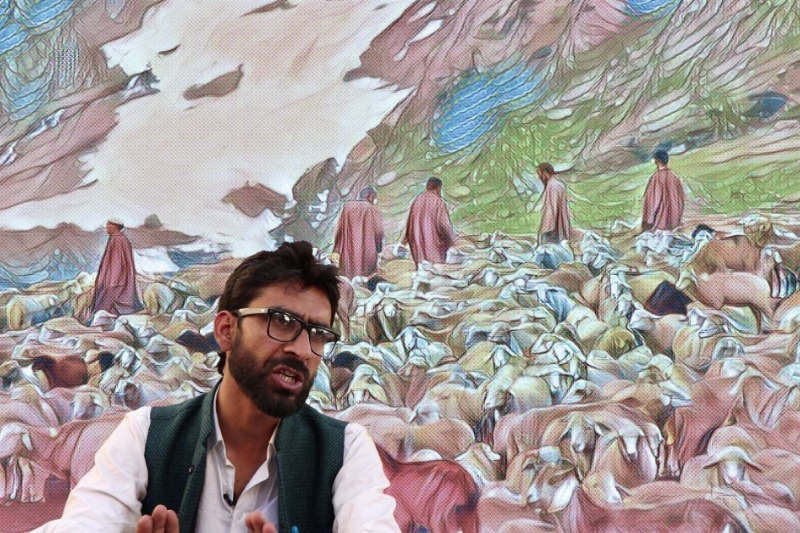 On January 21, Talib Hussain was arrested by the police while leading a protest rally in Kathua town against the local authorities for failing to arrest the girl's murderers and allegedly hushing up the case. He lead the fight against the perpetrators in a gangrape and murder case of a minor girl in Kathua of Jammu and Kashmir and demanded justice. His proactiveness and dedication to seek justice for the victim had earned him a title of a 'Braveheart' for standing tall to fight the barbaric injustice even as political parties played the blame game.
The Bakerwal activist and lawyer saw through major downfalls was booked for alleged domestic violence and an attempt to kill his wife over dowry.
The FIR was lodged against Talib Hussain after a preliminary inquiry by the police, following a complaint made by his wife, Nusrat Begum, 30. The directions for an inquiry came on Thursday from Shabnam Sheikh, Munsiff, Samba, and also the Chief Judicial Magistrate.
According to the police, Nusrat Begum, married to Talib for three years, having two children with him, went with a written complaint along with court orders to the police station along with her father, Mohammad Tahir and nearly a dozen neighbours.
His father-in-law Tahir Hussain while talking to Early Times said, "Talib has been torturing my daughter for the past many years. He has been abusing her and his own daughters just for the sake of money. We have filed a case against him and hope that Police would act and arrest him."
He said, "He (Talib Hussain) picks up quarrels with his wife on small issues and threatens her of dire consequences every time. He has made her life miserable."
The FIR was registered after the neighbours told the police that Nusrat had been living along with her two minor daughters at her father's home since her husband allegedly physically assaulted her for dowry, Samba SSP Anil Magotra said.
Talib has been booked under various provisions of Ranbir penal court (RPC), including domestic violence, demanding dowry, threatening to divorce his wife and making an attempt to murder her. However, the police said that they plan to get Nusrat's statement recorded before a judicial magistrate under Section 164 Ranbir Penal Code (RPC) before proceeding against Talib in the matter.
Talib Hussain's brother too has been booked for molestation and having a common intention to intimidate Nusrat Begum.
At this juncture, a brief on Talib Hussain's past seems to be crucial, considering he had been exalted by the media for his prodigious efforts in the Kathua murder case.
Also Read:Mandsaur gangrape: Minor suffers from mental trauma, police nab 2
A 16-page report of the 5-member Bar Council of India (BCI) team on the Kathua murder case had, on the one hand, satisfied those demanding CBI probe into the case to identify and punish the real culprits and, on the other, made people hail the report which wanted verification of the credentials of Talib Hussain.
Talib Hussain had allegedly attempted to murder a scholar of Jammu University, Kapil Shastri on September 13, 2013. There is FIR No. 226/2013 against him: Talib Hussain V/s 307, 147, 148 Police Station Gandhi Nagar. He is facing trial at Sessions Court Jammu. He was also expelled from Jammu University after an Inquiry Committee found him "guilty"
His sudden appearance in Kathua district hospital where the victim's body was sent for an autopsy, which is 350 km away from his hometown 'Poonch' within 2 hours of the case getting popular, had raised multiple doubts in the minds of the villagers, forcing them to think that his presence was preplanned and that the entire incident was used as a mere propaganda tool.
This is a matter of sheer hypocrisy and abashment as a man who left no stone unturned to fight for a woman's justice and rights, standing up against atrocities committed against them, has himself been engaging in domestic violence- abusing a woman, mentally and physically assaulting her. And even as the probe by the police entails, one cannot help but speculate on the events that have lead to this event.