Telangana Assembly elections: Congress releases second list of 10 candidates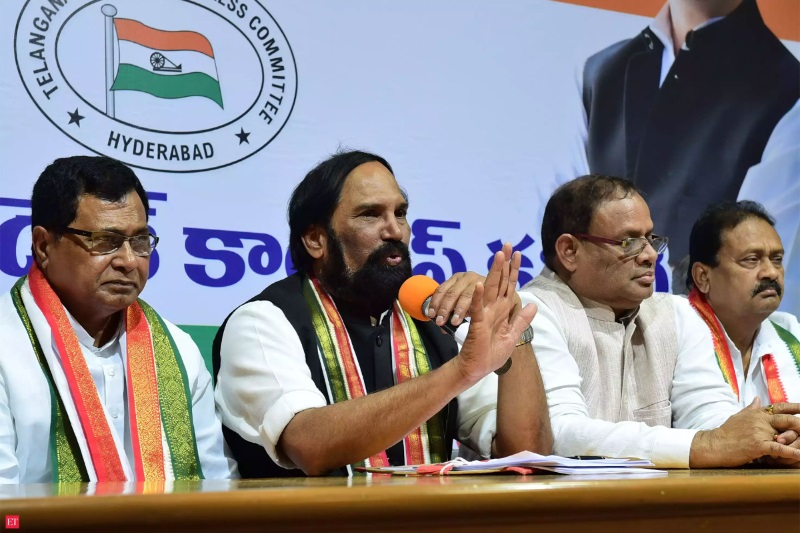 Taking a step ahead on Wednesday, Congress released a list of 10 candidates for the upcoming Telangana Assembly elections. The party had earlier released a list of 65 candidates on Monday.
It is to be noted that the list comes amid massive opposition from party members over the distribution of tickets in the state.
Many party workers in the state had protested at the Telangana Pradesh Congress Committee (TPCC) headquarters – Gandhi Bhawan – on Monday against the manner in which the tickets were being distributed for the elections that are due to be held in the state next month.
INC COMMUNIQUE

Announcement of second list of Congress candidates for the ensuing elections to Legislative Assembly of Telangana. pic.twitter.com/Wi2Y0XwUcK

— INC Sandesh (@INCSandesh) November 14, 2018
The disgruntled leaders and their supporters urged Congress high command to give tickets to leaders who have worked hard for the party's progress.
Amid protest, TPCC spokesperson Gudur Narayan had said, "From one seat, only one person will get the ticket. Ability to win the election is the only criteria for giving tickets. In some cases, the party has to give seats to the alliance partners. As a result, some leaders are agitations. Many of them were called to Delhi and were counseled not to accept the party decision."
"However, each and every competent leader will get some responsibility once the government is formed. It is very sad that some people, who have really worked hard, have been deprived of a chance to contest the polls. These leaders will be taken care of in a big way," he added.
For the upcoming state Assembly elections, the Congress has teamed up with TDP, CPI and Telangana Jana Samiti (TJS) to form a grand alliance. It has allotted 14 seats to Telugu Desam Party (TDP), eight to Telangana Jana Samithi (TJS) and three to Communist Party of India (CPI).
Importantly, the election to the 119-member assembly of Telangana is scheduled to be held on December 7. The counting of votes will take place on December 11.
Also Read: Telangana Assembly elections: BJP does not exist in state, claim TRS and Congress