Telangana Assembly elections: Congress releases third list, drops M Kodandaram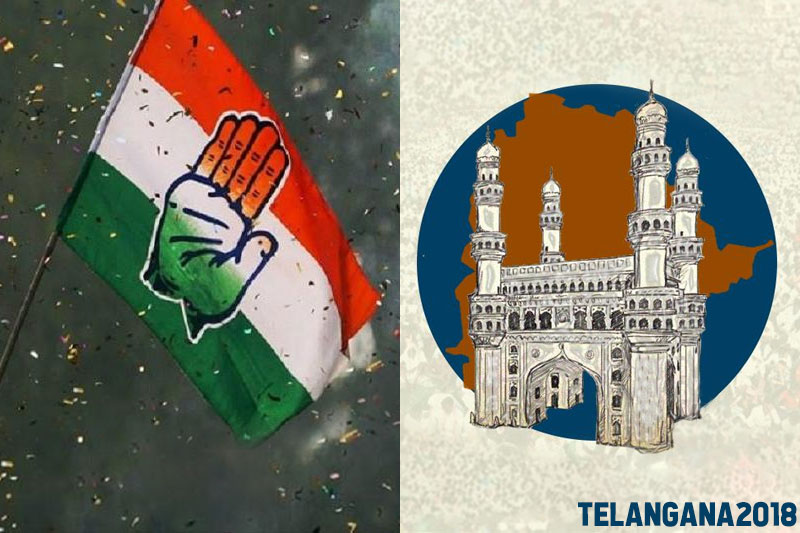 On Saturday, the Congress party has released its third list of 13 candidates for the December 7 Assembly elections in Telangana. The nominations for the same will close on Monday.
So far, the Congress has finalised candidates for 88 constituencies, out of 94 in which it is contesting,  and left the remaining 25 seats to partners of the Maha Kootami (grand alliance).
The party is yet to announce the list of candidates for another six seats, which is expected to be done by evening.
Ponnala Lakshmaiah- former Pradesh Congress Committee president, did not find his name in the first two lists, but somehow managed to get the party ticket for Jangaon constituency after hectic lobbying in New Delhi.
The Jangaon seat was originally allotted to Telangana Jana Samithi president M Kodandaram, who had made all the arrangements to file nominations and take up the campaign.
However, after an intervention from Congress president Rahul Gandhi, Kodandaram finally decided to drop out in favour of Lakshmaiah.
All India Congress Committee (AICC) general secretary in-charge of Telangana- R C Khuntia said, "Kodandaram sacrificed his seat for the former PCC chief."
Sources close to Khuntia said, Kodandaram would dedicate himself to campaigning instead of contesting from some other constituency.
According to reports, the third list consists of members from a SC, three ST, three BC, three Muslims and three Reddy community candidates, respectively. Other than Ponnala Lakshmaiah, another former MLA D Sudhir Reddy, former minister Soyam Bapu Rao and PCC spokesperson Addanki Dayakar are among the candidates included in the fresh list.
In the meantime, the BJP has also announced its fourth list of seven candidates for the Telangana Assembly elections. Till now, BJP has announced the list for 93 segments out of the 119. Though the first list consisted of 38 candidates, 28 candidates were added to the second list and 20 in third list.
In its third list of candidates from Telangana, BJP has included state Mahila Morcha president Akula Vijaya from Gajwel, represented by Telangana Rashtra Samithi president and chief minister K Chandrasekhar Rao. In the last Assembly elections, Vijaya had unsuccessfully contested against KCR's son K T Rama Rao from Siricilla.
Also read: Rajasthan Assembly elections: Congress fields Manvendra Singh against Vasundhara Raje