Thackeray Trailer Out: Sanjay Raut refuses to make any changes in Biopic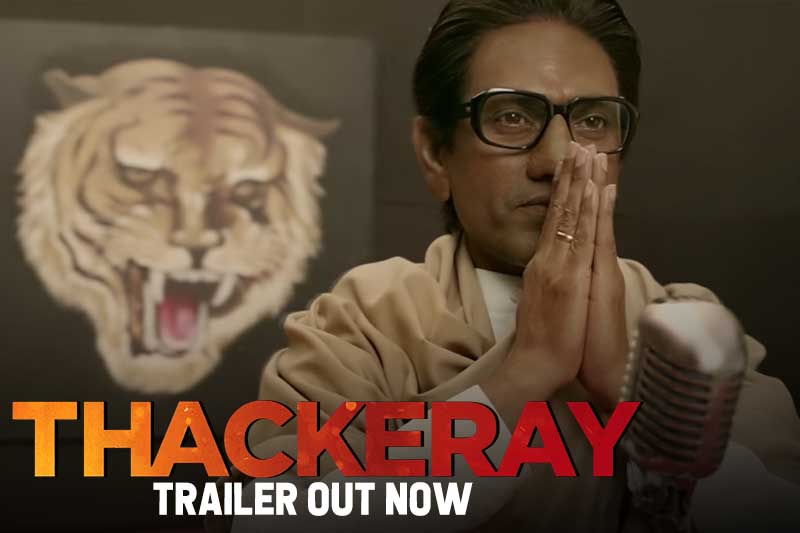 Thackeray, the biopic of the founder of Shiv Sena, Bala Saheb Thackeray's trailer is out. Hours before the trailer launch of Thackeray, the film came under the scanner of the Central Board of Film Certification (CBFC). The CBFC has objected to three of its dialogues, scripted by senior Shiv Sena leader Sanjay Raut.
Among the three dialogues, two are pertaining to Bal Thackeray, referring to South Indians and Babri Masjid. But setting the stage for a faceoff, Raut has refused to make any changes or cuts to the movie.
"Just like Balasaheb was controversial, but his thoughts gave direction to the country, the movie on Balasaheb too will be like that. We will show what he was like. This is not a love story. There will be no cuts or changes," Raut told News18.
Thackeray was known for his controversial and inciting statements, had targeted South Indians in the late 1960s. He had accused them of snatching away jobs from the Maharashtra youth. Prasoon Joshi-led CBFC has objected to its reference in the film.
The trailer of the film, featuring Nawazuddin Siddiqui as the late Shiv Sena chief, released today. The trailer launch event was graced by Shiv Sena president Uddhav Thackeray and his son Aditya Thackeray.
Talking about his role, Nawaz had earlier said, "One of the important aspects of Balasaheb's character was the ease and the speed of his public speeches. It is important for me to get this ease and speed." The film is produced by Raut.
Also read: Watch: First video of 'Thackeray' leaked; Nawazuddin Siddiqui uncannily similar to Bal Thackeray