Thanks Mohammad Kaif, hope others learn lessons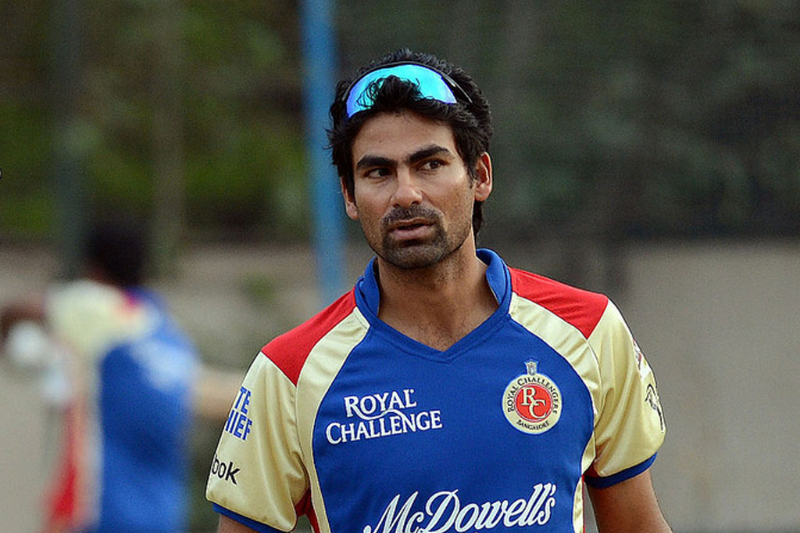 When you think, it's time to hang up your boots, you should not hesitate. Just stick to the ground that there's no point hanging around. The retirement of Mohammad Kaif (well 'technically' he was out of reckonings for a long time) sends the message across. God knows why he took so much of time to call it a day when he knew a long time back that hardly was there any possibility to make his way back into the national team. Well, he may have had his reasons!
But his exit should actually be a warning signal for his contemporaries Yuvraj Singh, Harbhajan Singh and Gautam Gambhir! And let's not forget, Irfan Pathan who is nowhere in Team India's scheme of things, but is still officially available for selection.
Also read: Virat Kohli, way ahead of Dhoni and Ganguly as Indian captain
One wonders what's keeping the fire in their belly still alive despite the fact that there's not even a glimmer of hope for the trio to make an international comeback. Kaif is third in the line after Zaheer Khan and Ashish Nehra- part of the next crop of players after the Fab 5 (Sachin Tendulkar, Rahul Dravid, Sourav Ganguly, Anil Kumble and Virender Sehwag) to bid adieu to the game. And he chose Friday 13, 2018 to be the day when he would announce his retirement-16 years after that match-winning effort in the NatWest Trophy final. Kudos Kaif and thank you for the effort!
Now looking at the broader picture, what's cooking in the minds of Yuvi, Bhajji, Gauti and Irfan? Do they think they still stand a chance of donning the India shirt again? No way! Not that they weren't given opportunities. But they failed over and over again at the domestic level and even in the Indian Premier League (IPL). Oops, Pathan was not even picked by any team in the last edition of the IPL.
Coming to Yuvi and Bhajji, they were too inconsistent for their state side. Gauti was part of the Delhi team that made it to the finals of the Ranji Trophy before losing to Vidarbha, but the southpaw was nowhere close to his best. In the IPL, he had to relinquish captaincy after a series of dismal scores (85 runs in 6 matches) for the Delhi Daredevils.
Similarly, the Punjabi puttars have been flirtatious with their contributions to their state team and the Ranji Trophy debacle was a huge shocker. In the IPL, Yuvi for Kings Xi Punjab and Bhajji for Chennai Super Kings (the eventual winners) failed to shine. Bhajji in 13 matches managed only 7 wickets and scored 29 runs. Yuvi on the other hand scored only 65 runs in 8 matches for his home side.
Also read: From Dhing to Tampere: The world at Hima Das' feet
Talking of age, Gauti (36), Yuvi (36) and Bhajji (38) are not getting any younger. So, what's provoking them to stick around? Rest assured, neither of them would be retained by their respective IPL franchises, if not a miracle happens. Similarly, India call looks a remote possibility too. More than training sessions, the senior pros seem to be more active on the social media giving signals, cricket may not be the first priority now.
There's no denying that the likes of Gambhir, Yuvraj, Harbhajan, Pathan and Kaif have been match-winners and are inspirations for aspiring cricketers. But every career comes with a deadline and with due respect, age is indeed catching up. Gambhir had to make way for a younger Shreyas Iyer to be at the helm in Delhi Daredevils. Yuvi struggled at every step and having put on weight, he no longer shows glimpses of the agility that was synonymous with him. Bhajji's bowling seems to have lost its sheen and it's unlikely he can revive the old magic.
These stalwarts deserve an honourable exit, but it is also left to them to choose the right time. Hanging onto old glory would only earn them sympathy and scorn, the least they would ask for.
Kaifu, you have shown the way!
(The writer is Features Editor, Eastern Chronicle, Kolkata)