The Beatles Yellow Submarine sing-along coming to YouTube this weekend
The Beatles' Yellow Submarine sing-along will start at 9 a.m. PT/12 p.m. ET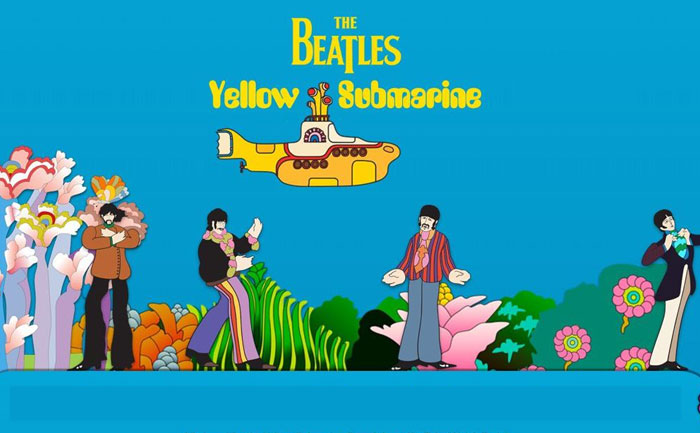 The Beatles are one of the most influential bands of all time. It's been a little over 50 years since the band broke up. However, fans of the band are in for a treat. The Beatles' YouTube channel is hosting a sing-along watch party for the 1968 animated movie, Yellow Submarine. The watch party will be streamed on April 25, 2020, on The Beatles' official YouTube page.
Their official Twitter page posted, "Escape with us to a place where, for a little while, nothing is real. Join us for #YellowSubLive this Saturday 25th April, 9 am PDT (12 pm EDT/5 pm BST). Have some fun! Dress-up as your fave character from the film or in your Beatles finest. Set a reminder: https://thebeatles.lnk.to/YellowSubLive".
The Beatles also tweeted, "All aboard for the Yellow Submarine YouTube Sing-A-Long Watch Party! This Saturday, 25th April, at 9 am PDT (12 pm EDT/5 pm BST) #StayHome with us in a celebration of love and music. #YellowSubLive Find out more and set a reminder, here: https://thebeatles.lnk.to/YellowSubLive".
The Beatles' Yellow Submarine sing-along will start at 9 a.m. PT/12 p.m. ET.
While The Beatles broke up in 1970, former band members Paul McCartney and Ringo Starr have remained on good terms. They have publicly reunited a number of times in recent years. In fact, Paul McCartney even guested on Ringo's latest solo album, What's My Name. They played an unreleased song written by John Lenon titled "Grow Old With Me." Of the remaining two, John Lennon died in 1980 when he was shot by a crazed fan. On the other hand, George Harrison died in 2001 after losing his battle with lung cancer.
Meanwhile, Paul McCartney also joined the Global Citizen's 'One World: Together At Home' live event held last week virtually across the world.