Ullu App Drops The Trailer of Iqbal Khan Starrer The Bull of Dalal Street
The Trailer of The Bull Of Dalal Street Showcase The Rise and Fall Of A Man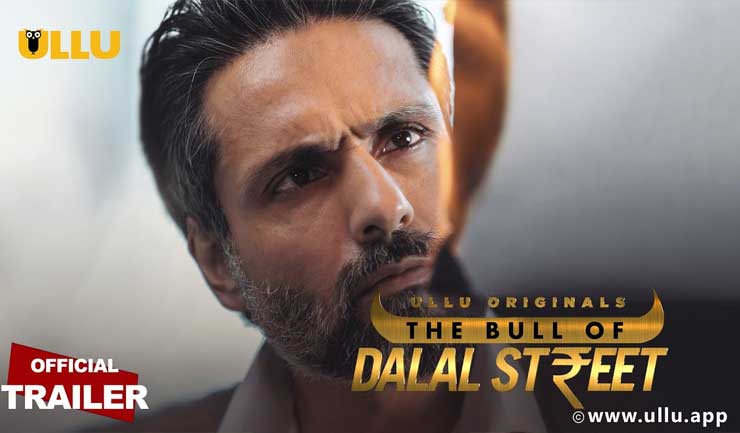 Ullu App has finally dropped the trailer of much-awaited web series  'The Bull Of Dalal Street', which will begin streaming from February 21, 2020. The Bull of Dalal Street trailer launch was attended by Iqbal Khan, Ashmit Patel, Kunal Verma, Megha Gupta, Naina Chhabra, Vibhu Agarwal and Director Deepak Pandey.
The story of'The Bull Of Dalal Street' revolves around a poor man who comes to Mumbai and instantly becomes one of the most influential brokers. However, things take an ugly turn with a financial crisis.
When Iqbal Khan, who is playing the lead role in the web series, was asked about the series, he said, "The series will showcase the journey of two brothers, who comes from a small town. It's about how they rise and fall. Though the backdrop is of the stock market, the series is not at all about stock market investments."
The CEO of Ullu Digital Pvt Ltd, Vibhu Agarwal said, "The Bull Of Dalal Street' is an intriguing story and all the actors have done a fantastic job. We have a lot of expectations with the series and I am sure viewers will sit back and enjoy it tremendously."
The Bull of Dalal Street marks the digital debut of Bollywood actor Ashmit Patel. In the series, Patel is playing the role of Iqbal's brother.
When Ashmit Patel was asked whether is he similar in real life when compared with his on-screen character Dilip, he says, "The character I played in this series, is a little bit similar to my real-life personality. I am also straight forward, honest and colorful. Unlike my on-screen character, I prefer to give my opinion, if I do not agree with something."