TikTok Celebrity And Gym Trainer Mohit Mor Shot Dead In Delhi's Najafgarh
TikTok And Instagram Celebrity Mohit Mor Killed in Delhi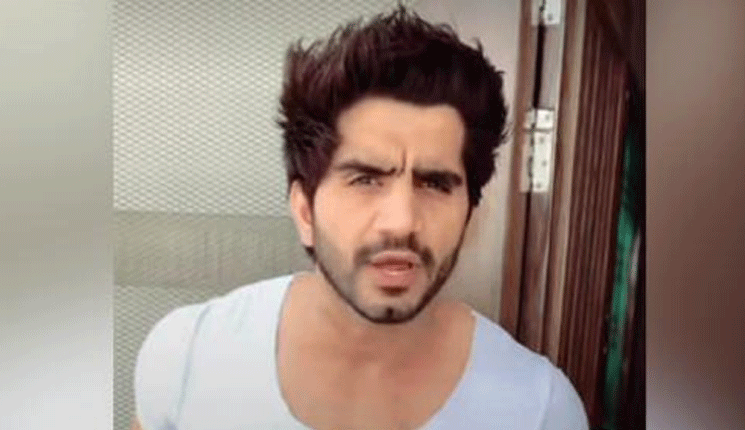 Mohit Mor — who is said to be a TikTok celebrity or Gym trainer, has been shot dead by three people at a shop located Delhi's Najafgarh on Tuesday (21 May 2019). According to reports, Mohit Mor, who has more than 5 lakh TikTok followers and quite famous on Instagram had gone to meet his friend at a photocopy shop near his residence in Najafgarh's Dharmpura when he was gunned down by three men.
According to the police officer, when Mohit Mor was speaking with his friend inside the mentioned shop, three people who had guns in their hand barged into the shop and indiscriminately fired 13 bullets on him. Mohit fell on the sofa kept inside the shop. Later, he was taken to a nearby hospital where he was declared dead on his arrival. The police officer told India Today that Mohi Mor suffered seven bullets.
All the three assailants were caught in CCTV camera while leaving the spot. "All the three accused, one of them wearing a black helmet, had come on a scooty. They were seen in a CCTV footage running away from the busy narrow street after the crime," police told India Today. 
Mohit Mor used to post his fitness videos on Instagram and TikTok. "We are trying to identify the accused. Prima facie, it appears a case of personal enmity and a money dispute," the officer added.
"We are checking his TikTok and Instagram accounts comments and Call Details Record (CDR) to establish his enmity with anyone on social media that may help us to crack the case," police added.
As per the report published in Indian Express, the victim's friend told police that the Mohit's popularity on TikTok could have led to friction between him and the locals. The victim had reportedly made some videos mocking his rivals. Police have formed a special team to develop the accused's photographs and nab him.
Police officials said that they are checking the victim's TikTok and Instagram accounts and Call Details Record (CDR) to ascertain enmity with anyone on social media.