TM Krishna invited to perform in Delhi on Saturday: Manish Sisodia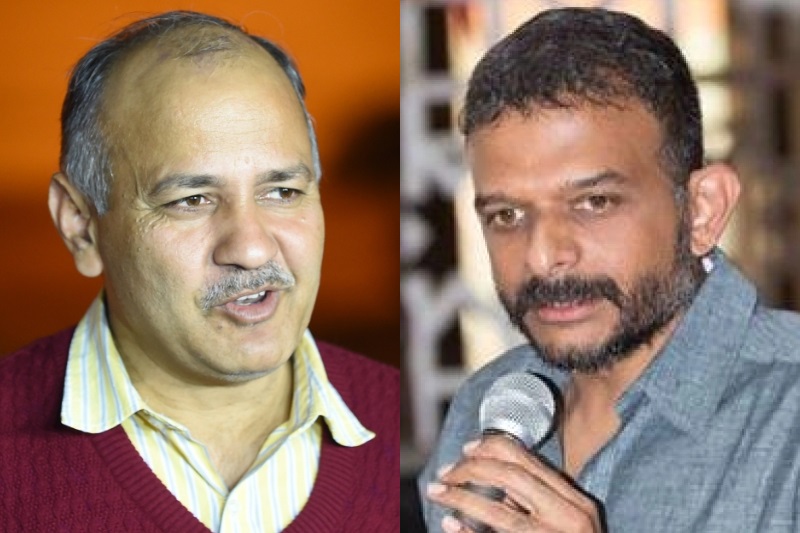 Following the Airports Authority of India's (AAI) cancellation of Carnatic musician TM Krishna's concert, Delhi government came to his rescue. Now the Arvind Kejriwal-led government announced that the musician would perform in the capital on Saturday evening.
Delhi deputy chief minister Manish Sisodia made the announcement on Friday and said no artist should be denied opportunity to showcase his skills. The Aam Aadmi Party (AAP) offered Krishna to perform on Saturday evening itself.
Earlier, AAI issued a statement: "We would like to inform that due to some urgent engagements, 'Dance and Music in the Park' programme jointly organized by AAI and SPICMACAY, scheduled on 17 and 18 November has been postponed and new dates would be announced shortly. Inconvenience is regretted."
Sisodia also tweeted about the concert. "No artist should ever be denied an opportunity to perform. I have invited TM Krishna to perform on November 17 for the people of Delhi. It's important to maintain the dignity of the Art and Artists," Sisodia tweeted. The concert will take place at the Garden of Five Senses in Saidul Ajaib Village, Saket.
The Indian Express had reported that the Carnatic musician would perform on November 17-18 in "Dance and Music in the Park" festival at Nehru Park, Chanakyapuri. The programme was by AAI and the culture organisation SPIC-MACAY, but days ahead of the event, AAI wrote to SPIC-MACAY expressing its inability to host the concert "because of some exigencies of work". Others who were scheduled to perform were, dancers Priyadarsini Govind and Sonal Mansingh, and sitarist Shahid Parvez Khan.
The musician who tweeted a poster of his show was targeted by the Hindu fundamentalists who trolled him and took digs at the government for hosting a "converted bigot" and an "Urban Naxal". Krishna was trained guns at in past too for his constitutional adherence like upholding secularism and made statements against caste prejudices.
ALSO READ: AAI cancels TM Krishna concert, Delhi Govt comes to rescue