Tokyo 2020 Olympics: How To Book Tickets, Prices, Lottery, Matches & Date
Tokyo 2020 Olympics ticket prices announced - Here is how much they would cost you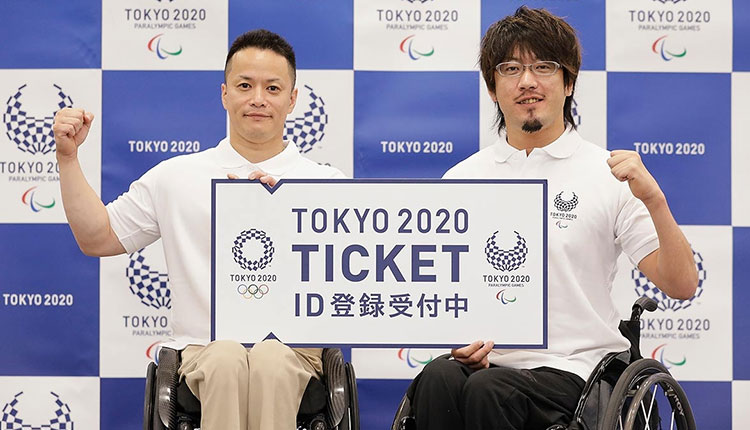 The Tokyo Organising Committee has finally launched the lottery for the phase of people living in Japan only today (May 9) for the Tokyo 2020 Olympics. People living outside Japan can purchase 2020 Summer Olympic ticket from their country's Authorised Ticket Resellers (ATRS). Interested people can buy Tokyo 2020 Olympics' ticket from May 9 to 28 May.
It is to be noted that ATRs is likely to begin their ticket sales from 15 June 2019, though the sales launch date in each country may differ depending on each ATR's sales plans and schedules. Tokyo 2020 will have 339 events in 33 sports categories such as karate, skateboarding, sport climbing and surfing, to traditional sports that have featured at every Olympic Games.
Talking about the Olympic 2020 ticket prices, the prices for 33 sports start from the cheapest general tickets at 2,500 yen ($23) to an eye-watering 300,000 yen ($2,730) for the best seats at the opening ceremony. According to reports, the tickets for the best seats for men's 100m final will cost you a whopping 130,000 yen ($1,200). But half of all tickets will be priced at 8,000 yen ($73) or less and special tickets priced at 2,020 yen ($18) are available for families resident in Japan with children, senior citizens, and people with impairments.
Prices for domestic residents are "about the same as London 2012 but a little higher than the 2016 Rio Games," Yuko Hayakawa, senior 2020 marketing official said.
The lottery will give everyone an equal opportunity to win the tickets and will not work on a first-come-first-served basis. The total number of seats which are going to be up for the sale has not yet organised by the organisers. But they said it would be roughly the same as the 7.8 million tickets they estimated when bidding for the right to host the Games.
Of these tickets, an estimated 70-80 per cent would be allotted to Japanese residents with the rest going to overseas fans.
The Tokyo 2020 Olympics will begin from July 24 and come to an end on August 9. Those planning to visit Tokyo for the mega event, can now go the official website and start planning their trip.
As of May 8, almost 2.95 million people had already registered on the official website to obtain the ID necessary to apply for tickets to events for the Games, according to the Tokyo Organizing Committee of the Olympic and Paralympic Games.
Lottery applications will close at 11:59 p.m. on May 28, and the results will be announced on June 20. Winners are required to complete payment by 11:59 p.m. on July 2.
How To Book Tokyo 2020 Summer Olympic Tickets?
Visit Tokyo 2020 Olympic Official website
Sign up for Tokyo 2020 Olympics ID
Click the link at the top right for the official 2020 Olympics
Enter your account information
Once ID registration is complete, Choose which sports you want to see and date you want to go
Then Decide which seat you want to sit and how many tickets you need
Make sure to pay via Visa card