Tom Holland Shares New Poster Of Spiderman No Way Home, Unleashes The Multiverse
Spiderman No Way Home New Poster Teases Green Goblin, Doctor Octopus, Sandman and Electro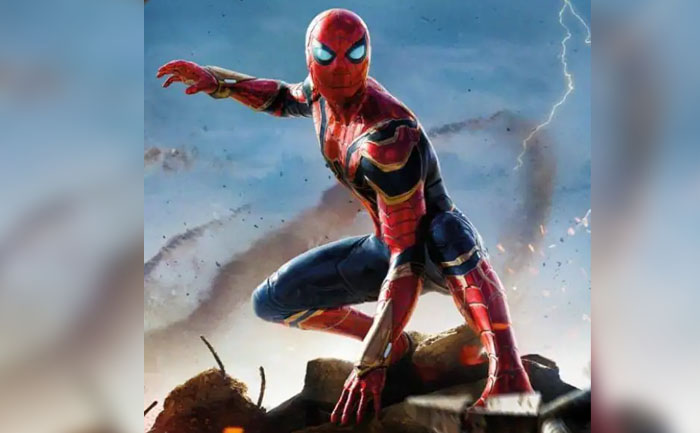 Tom Holland starrer Spider-Man No Way Home is one of the much-awaited films. Today Holland has shared a new poster of the film. The poster comes with multiple hidden details, challenging fans to uncover all the hints. It has raised the expectation level to a new high.
Tom Holland took to Instagram and shared the new poster. He wrote, "This movie is gonna blow your minds. Trust me!"
Check out the viral poster here:
View this post on Instagram
The new poster not only has Spiderman but also Doctor Octopus, Green Goblin, Sandman and Electro. Spider-Man is seen crouching on debris, probably dodging Doctor Octopus' tentacles. Green Goblin is spotted in the distance, way behind Spider-Man. We can even spot Electro's lightning in the background, as well as Sandman's sand.
As per the official synopsis for Spider-Man: No Way Home: "For the first time in the cinematic history of Spider-Man, our friendly neighbourhood hero is unmasked. He is no longer able to separate his normal life from the high-stakes of being a Super Hero. When he asks for help from Doctor Strange the stakes become even more dangerous, forcing him to discover what it truly means to be Spider-Man."
Watch the teaser trailer here:
The Sony and Marvel Studios' movie, starring Tom Holland, Zendaya, Jacob Batalon, Marisa Tomei, Jamie Foxx (Electro), Alfred Molina (Doctor Octopus) and Benedict Cumberbatch (Doctor Strange), is scheduled to hit theatres on December 17, 2021.
Also Read: Spiderman No Way Home: Tom Holland Promises An Action Packed Trailer, Watch