Premier League: Tottenham ride on Christian Eriksen late goal to overcome Burnley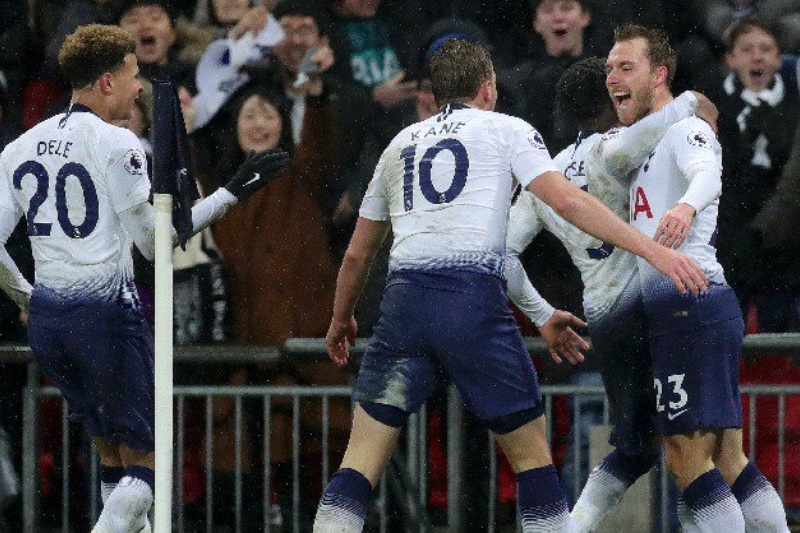 Substitute Christian Eriksen scored in injury-time as Tottenham Hotspur climbed to third in the point standings with a 1-0 win over Burnley, keeping them only five points off leaders Manchester City after 17 rounds of matches.
The victory completed what was a fabulous week for Mario Pochettino's side, who qualified for the Champions League knockout stages midweek and are still unbeaten domestically. The Argentine coach also became the first Spurs coach to win 100 Premier League games, achieving the feat in his only 169th appearance.
But Burnley seemed to have secured a crucial away point, which would have lifted them above the relegation zone, until Eriksen fired the ball into the top-right corner in added time to secure third straight league victory following the 4-2 thrashing at Arsenal.
Tottenham started well and could have scored early into the encounter but were kept at bay by former England No.1 Joe Hart, who has play many of national games at the Wembley Stadium. His best save was though 74th minute dive to parry away a low effort from Erik Lamela.
The home side further had chances towards the dying minutes but squandered two golden chances with both Son Heung-min and Dele Alli firing wide from close range.
Eriksen, however, stepped up with a powerful strike after Harry Kane picked him with a low cross which the Danish player buried into top corner.
Also read: Gabriel Jesus fires Manchester City back on top with a brace in 3-1 defeat of Everton