Travesty in Imphal: Mob thrashes two; mistaken to be cannibal kidnappers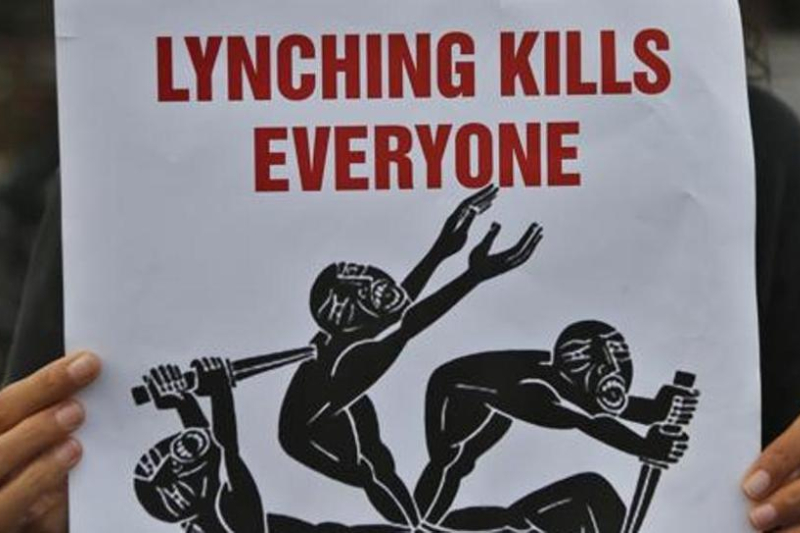 Yet another mob attack on suspicion of being child lifters were mercilessly thrashed in the northeastern state of Manipur two days ago more specifically in and around the capital of Imphal. The incident happened in Imphal, Manipur on July 2 night, where two men were beaten up by mob on suspicion of child lifters.
According to the reports, villagers of Ichaigojang had found an unidentified man in a very suspicious manner in the area located around 2 km from Saikul Hill town at around 9-30 pm on July 2.
two men were mercilessly thrashed in the northeastern state of Manipur two days ago.
This time, the mob was acting on rumours about the presence of "cannibals" in their area. While one of them was attacked in Champhai village and the other one fell prey to locals in Ikaijoging village in Kangpokpi district, some 45 km from state capital Imphal.
The two men survived the attacks after locals stepped in and called the cops. They are currently at the hospital, police said.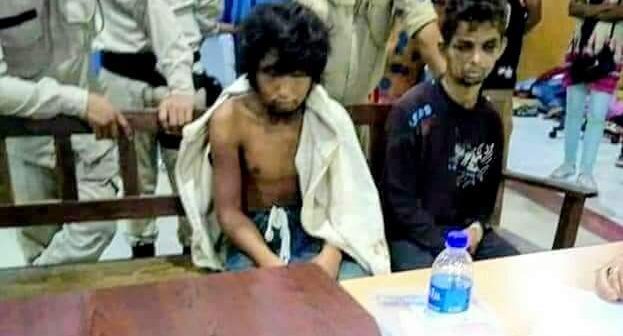 "Both of them appear to be mentally unstable and are under police guard at a hospital. There have been rumours about the presence of child kidnappers and cannibals in the state for many days, but no report of missing children in the last one month," an officer said.
The police have registered a case against unknown people for causing grievous injuries. "We are trying to identify the attackers," the police said.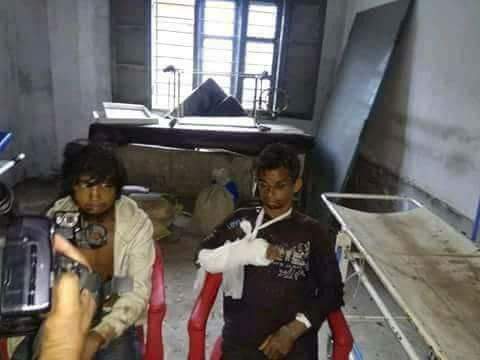 The hysteria about gangs out on the streets to kidnap children for organ harvesting has claimed over a dozen lives since May. The violence merely on suspicion has been fuelled by incendiary messages that reached villages across the country through WhatsApp, a popular messaging app, and Facebook, said police.
In the northeast, it began with Assam where two friends, who had gone to the Kangthilangso waterfalls in Karbi Anglong, were beaten to death by tribals who suspected them of being 'Sopadhora' (child kidnappers).
Last week, a hawker from Uttar Pradesh was beaten to death by a mob in Tripura on the suspicion that he and two others were in the village near Agartala to kidnap children.
The same day, another mob in south Tripura killed a 33-year-old, who, incidentally, was spreading awareness against rumours about child kidnappers.
On Tuesday, the government asked WhatsApp to take urgent steps to prevent the spread of "irresponsible and explosive messages". Information and Technology Ravi Shankar Prasad demanded greater accountability from social media platforms, and said technological fixes to stop mass-circulation of messages cannot be "rocket science".
In its response, the US-based social media platform underlined steps it has taken to curb abuse of its platform, and added that fake news and misinformation can be contained by the collective effort of the government, civil society and technology companies.
Some people had attacked the unidentified man on suspicion of child lifter triggered by WhatsApp borne fake messages about child lifters.
Later, the man was handed over to Kuki Inpi Saikul Gamkai, a social organisation on Tuesday morning. The man, who attacked by the mob has long hair and beard, wearing dark green long pant without shirt.
He speaks Manipuri language but could not ascertain his identity and address.
On the other hand, villagers of Champhai caught another man in their village at around the same time and later hand over to Kuki Inpi Saikul Gamkai.
The both incidents videos went viral on social media. The duos were brought to Saikul public health centre for medical examination by police and they are now in police custody.