Covid-19 Lockdown: Raipur Twins Named 'Corona' And 'Covid'
The twins-a boy and a girl were born at a government hospital on March 27.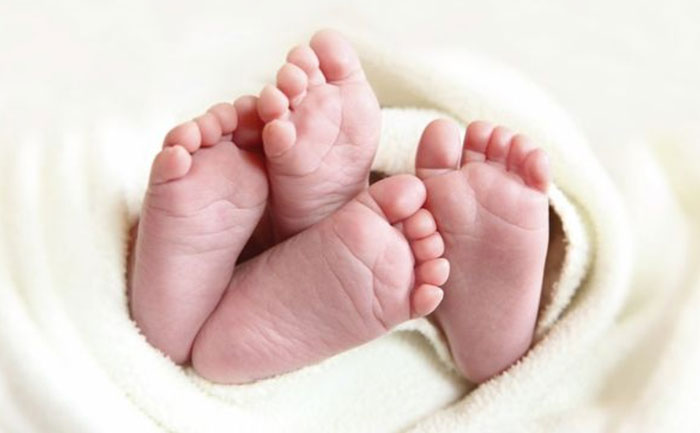 Most of us are having anxiety and fear during this lockdown. Think about the women who are expecting right now. Pregnant mothers in the COVID-19-stricken region are dealing with uncertainties as they are thinking about the delivery, postpartum practices, hospitals, and a lot more things. There are challenges of giving birth during the coronavirus crisis.
There are some parents who are panicking while some are calling their babies super-strong who are born at this time of crisis. As reported by the Press Trust of India (PTI), a couple in Chhattisgarh has named their newborn twins as 'Corona' and 'Covid'. The Raipur-based couple feels that their twins symbolise triumph over hardships.
The twins-a boy and a girl were born at a government hospital on March 27. The couple said that their names 'Corona' and 'Covid' would remind them about all the hardships they conquered amid the lockdown. They also said that they may change their names later and rename their kids.
Preeti Verma, the 27-old mother of the twins told PTI, "I was blessed with the twins – a boy and a girl – in the early hours on March 27. We have named them Covid (boy) and Corona (girl) for now. The delivery happened after facing several difficulties and therefore, I and my husband wanted to make the day memorable."
"Indeed the virus is dangerous and life-threatening but its outbreak made people focus on sanitation, hygiene and inculcate other good habits. Thus, we thought about these names. When the hospital staff also started calling the babies as Corona and Covid, we finally decided to name them after the pandemic," the mother said.
Also Read: Opposition Leaders Slam PM Modi's Call To Light Diyas On Sunday At 9 Pm