Twitterati trend Respect Selena Gomez after The Good Fight cast mention her kidney transplant in joke
The Good Fight cast mention Selena Gomez' kidney transplant in a joke scene. Twitterati slams the writers and makers asking them to respect her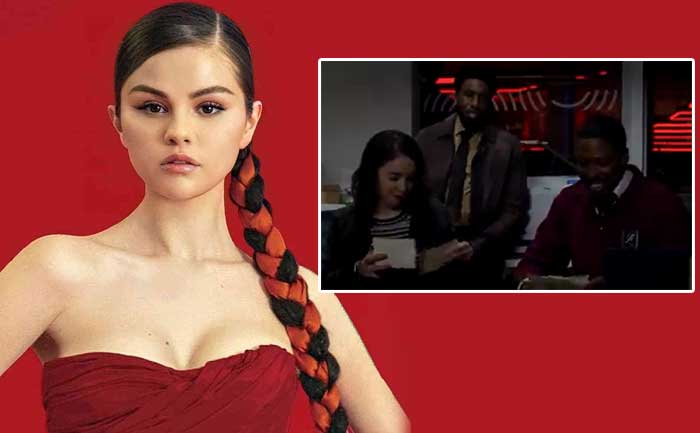 The Good Fight cast and makers are making headlines, however for all the wrong reasons. The makers have come under backfire after using Selena Gomez' kidney transplant in a joke scene. Netizens who watched the scene took to the social media platforms to highlight about the issue. On Monday(Aug 3), Twitterati started demanding an apology from the makers and asked them to respect the singer. This is not the first time that the singers health issue has been used as a part of a joke in the show.
Twitterati trend Respect 'Selena Gomez' and many of her fans highlight issue in one of the scenes from The Good Fight. Back in November 2020, the similar incident took place wherein fans had to call the makers for using Selena's health condition wrongly for the content of their show. Followed by which, the Peacock's show Saved by the Bell reboot makers issued an official apology. The makers of Who's the Murderer had also faced similar backlash for mentioning her health condition wrongly in the show.
Check out how Twitterati reacted to the video:
i am sick and tired, this has happened so many times

RESPECT SELENA GOMEZpic.twitter.com/CmG3stwi5y

— Lana 🧣 is crying over gini (@backtoselenx) August 3, 2021
This this in 2021! What goes on in someones mind to allow this to happen??? #RespectSelenaGomez https://t.co/sOSCCjiN7t

— Ms.Paquette 🧡 (@PaquetteMiss) August 3, 2021
So we're usin Selena's kidney transplant as a trend? Multiple times has this happened in media, it needs to stop. #RespectSelenaGomez https://t.co/Q4eXPXAj7I

— 𝗡𝗜𝗖𝗞 ♡'s 𝗗𝗜𝗟𝗙𝗦 🦋ᴴ (@nICkBaRbIE_) August 3, 2021
I don't know where's the fucking funny thing when you bully someone's illness that almost killed him, Selena is strong and queen and she burned your as$ bitches#respectselenagomez #SelenaGomez pic.twitter.com/E9RO5UPRtX

— 𝑫𝒐𝒓𝒐𝒕𝒉𝒆𝒂 (@Sel2gomez8) August 3, 2021
Why people are soo mean 🙄. Do you think Heart Transplant is a joke . Dont be soo rude and heartless we all love her and we will always stand besides her

RESPECT SELENA GOMEZ#SelenaGomez #RespectSelenaGomez pic.twitter.com/efJwKQg7oW

— Reigel Gonsalvez (@Reigel_ferns) August 3, 2021
lupus is a very serious illness and it's nothing but a miracle that she survived and this is how she's respected? RIDICULOUS. #RespectSelenaGomez https://t.co/CwvWVQ6NQq

— nush. (@anushkaaa10) August 3, 2021
This is absurd , Why do people have to have to joke about something serious and something personal , They have no sense of Humour at All…😠🙄💯#RespectSelenaGomez https://t.co/FvifatgB1U

— Mili Neema (@mili_neema143) August 3, 2021
For all the latest updates, stay hooked on to The Live Mirror.
Also Read:  Birthday Special: 7 Songs Of Selena Gomez To Add To Your Playlist