Two Goa Congress MLAs to join BJP after meeting with Amit Shah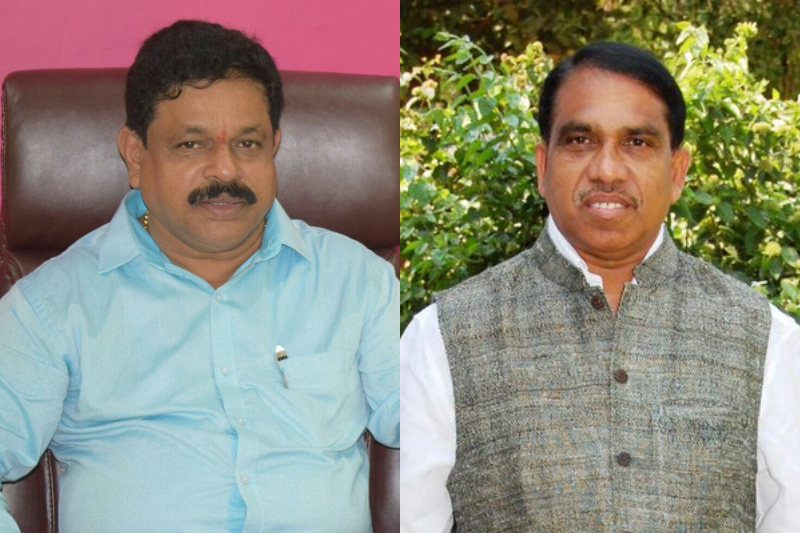 After meeting with BJP President Amit Shah in Delhi two Goan Congress legislators Subhash Shirodkar and Dayanand Sopte will soon join BJP. They are likely to follow BJP's footsteps in the coming days.
The development comes at a time when Congress party demanding ailing Chief Minister Manohar Parrikar's resignation and BJP is making all possible efforts to keep the alliance and its government in the state.
"We are joining BJP today. We expect two to three more MLAs to come, not today but in the coming days," Subhash Shirodkar told PTI.
Hours after meeting with Amit Shah both Goan MLAs have resigned from the state assembly. Subhash Shirodkar and Dayanand Sopte were reportedly left for Delhi on Monday midnight.
When Dayanand Sopte was asked before leaving to Delhi at the airport he had said, "I am going on a business trip." When Shirodkar was asked whether he was joining the BJP, he responded, "You will come to know, if I do it".
Sopte had defeated ex-BJP chief minister Laxmikant Parsekar in the 2017 Goa Assembly election. Shirodkar was also elected on a Congress ticket from Shiroda constituency where he defeated BJP candidate.
Goa Health Minister and BJP MLA Vishwajit Rane also left for Delhi, little before their departure.
When contacted, All India Congress Committee Secretary A Chellakumar said he had spoken to both the legislators — Sopte and Shirodkar — who had assured him that they were not resigning from the party.
While Congress currently has 16 MLAs in the Goa Legislative Assembly. Their strength would be reduced to 14 if two legislators resign. BJP is having 14 MLAs while three each are from Goa Forward Party, Maharashtrawadi Gomantak Party and Independents. One legislator is from the NCP.
Also read: GOA CM Manohar Parrikar discharged from AIIMS; condition still critical