Maharashtra CM, Uddhav Thackeray Urges People To Be Cautious Of COVID-19 In His Address
Maharashtra CM, Uddhav Thackeray Urges People To Be Cautious About COVID-19. He Hints At Lockdown To Continue Post-June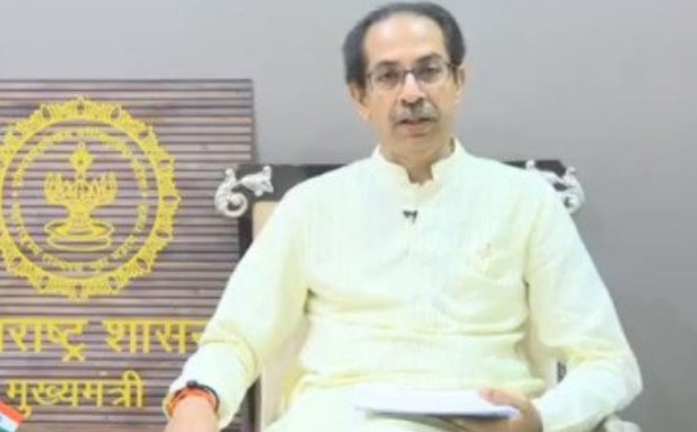 The Chief Minister of Maharashtra, Uddhav Thackeray addresses the people on Sunday i.e June 28. In his speech, he stated that the Coronavirus crisis is not over as of yet and he urged the state people to follow safety measures and rules in order contain the spreading of the virus to ensure the lockdown is not re-imposed all over again.
"We have cautiously and gradually started reopening shops and offices. We have started local services(trains) for essential staff in Mumbai. But the Coronavirus pandemic still not over and its still there on our heads. Just because we are slowly starting the economy doesn't mean the danger is averted. I request you to please step out only if you have necessary work," said the CM while reminding netizens safety measures.
"We cannot leave this war against Coronvirus halfway, when we are in the final phases. The crisis is not over yet. I am sure that you will continue to co-operate with the government to ensure that the lockdown is not re-imposed,' he added further. Uddhav Thackeray also took to his Twitter handle and posted message for everyone.
Even if I am not using the term lockdown, do not misunderstand and lower your guard. In fact, we need to show more stringent discipline.

Take care of senior citizens and children and leave home only if necessary. Even the youth must be careful.

— CMO Maharashtra (@CMOMaharashtra) June 28, 2020
Maharashtra has been among the list of states which have been worst-hit by Coronavirus. The state has been constantly working hard to tackle the COVID-19 crises.
For more such updates, stay hooked on to The Live Mirror.
Also Read: Coronavirus Update: Hair Salons And Gyms To Reopen In Maharashtra Soon