UEFA Champions League: Manchester United stage stunning comeback win over Juventus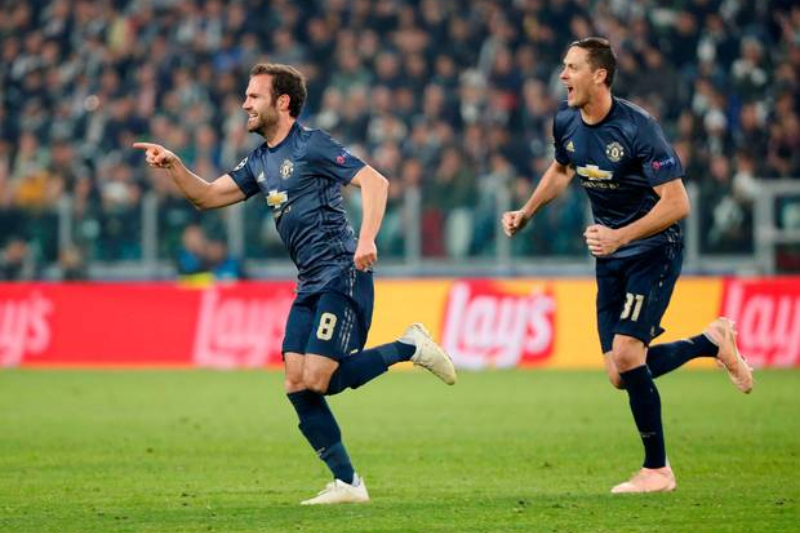 Two goals in the final five minutes of the game helped Manchester United get the better of Juventus in the Champions League as the English club now stand a good chance of making it to the last-16 in the competition.
Cristiano Ronaldo had put Juventus in front into the second-half of the match with a calm finish as the five-time Ballon D'Or winner handed his side the advantage in the contest against his previous club. A long ball from Leonardo Bonucci was volleyed into the net by the star Portuguese striker as the hosts looked good to walk away with all three points.
But Jose Mourinho's side instilled life into the game when Mata, coming in as a substitute for Ander Herrera found the back of the net with a good free-kick in the 86th minute.
Also read: UEFA Champions League: Liverpool stunned by Red Star Belgrade
Another free-kick, just three minutes later saw United score once again, this time with Ashley Young's curling shot being bundled into his own net by Juventus defender Alex Sandro.
Although this win would come as a relief for Mourinho and his men who have been under-performers so far, the manner in which it came isn't a surprising one.
They registered stunning comeback wins against Newcastle United and Bournemouth earlier in the Premier League and this time too, the script was just the same–only the fact that it keeps the Red Devils in the second place in their Group (H), ahead of Valencia by two points–who defeated Young Boys elsewhere.
Here are the highlights of the Juventus vs Manchester United match:
Image credit- Irish Independent