UK Approves Covid Pfizer Vaccine; To Roll Out Next Week
Pfizer/BioNTech Covid vaccine approved for use in UK; will be available from next week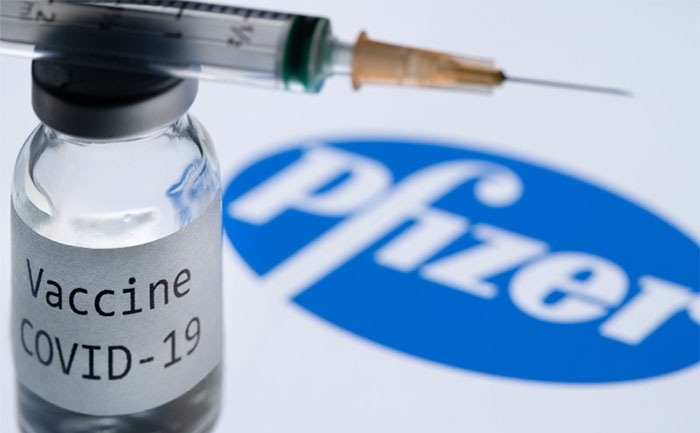 Britain on Wednesday became the first country in the world to approve the Pfizer-BioNTech vaccine for use. It has been given the go-ahead by the health regulator MHRA and will be rolled out from early next week. Pfizer said Britain's emergency use authorization marks a historic moment in the fight against COVID-19.
As per a media statement, "The Government has today accepted the recommendation from the Independent Medicines and Healthcare products Regulatory Agency (MHRA) to approve Pfizer-BioNTechs COVID-19 vaccine for use. The vaccine will be made available across the U.K. from next week."
Help is on its way.

The MHRA has formally authorised the Pfizer/BioNTech vaccine for Covid-19.

The NHS stands ready to start vaccinating early next week.

The UK is the first country in the world to have a clinically approved vaccine for supply.

— Matt Hancock (@MattHancock) December 2, 2020
British regulator, the MHRA, says the jab, which offers up to 95% protection against Covid-19 illness, is safe for rollout next week. They added that the immunisation will start within days for the elderly and the vulnerable first. The UK has already ordered 40m doses – enough to vaccinate 20m people.
As reported by the BBC, Health Secretary Matt Hancock said that people will be contacted by the NHS when it is their turn for the jab. Around 50 hospitals are on standby and vaccination centres in venues such as conference centres are being set up now.
Experts are of a view that though the vaccination drive is all set to begin, people still need to be vigilant. They will have to maintain social distancing and also continue the use of masks.
Also Read: Haryana Health Minister Administered Trial Dose Of COVID Vaccine Covaxin