UK court orders Indian banks to search Mallya's home, seize property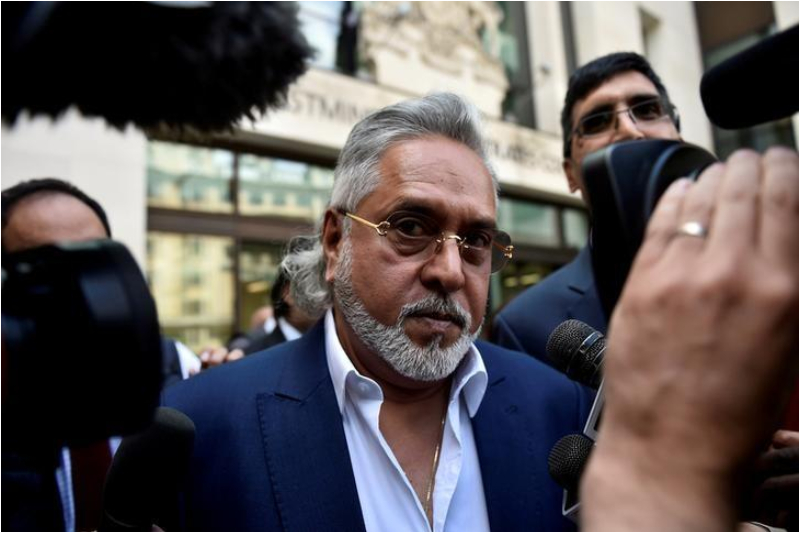 Following an enforcement order by a UK judge, fugitive business tycoon Vijay Mallya's home can be searched by a court office, along with this, his assets could be seized as a means of recovering the amount, the liquor baron owes banks in India in unpaid loans.
The UK judge Justice Byran had issued an enforcement order in favour of 13 Indian banks who are fighting for recovery of funds they gave to Vijay Mallya. According to the enforcement order, Indian banks can enforce the Indian court order freezing his wealth in England and Wales. With this order, UK High Court Enforcement Officer can enter the 62-year-old tycoon's properties in Hertfordshire near London, who is fighting extradition to India on fraud and money-laundering charges.
 ALSO READ: Vijay Mallya looks to rid self of Fugitive Economic Offenders Ordinance  
Not only in London , but the order allows the court officer and his agents to enter Vijay Mallya's home in Ladywalk and Bramble Lodge in Tewin, Welwyn. The banks also the option to recover the estimated funds of around Rs. 9,000 crores, with this order.the order of Justice Bryan, made of June 26, states, "The High Court Enforcement Officer, including any enforcement agents acting under his authority, may enter Ladywalk, Queen Hoo Lane, Tewin, Welwyn and Bramble Lodge, Queen Hoo Lane, Tewin, Welwyn, including all outbuildings of Ladywalk and Bramble Lodge to search for and take control of goods belonging to the First Defendant (Mallya)." It adds, "The officer may use reasonable force to enter the property if necessary."
Though Vijay Mallya has made an application in the Court of Appeal seeking permission to appeal against the order, it is pending.
ALSO READ: Vijay Mallya: ED moves court to seize assets worth Rs 12,500 crore
Photo Courtesy: The Wire