UK Prime Minister Boris Johnson cancels India visit due to COVID-19
UK Prime Minister Boris Johnson has cancelled his scheduled visit to India amid the COVID-19 surge.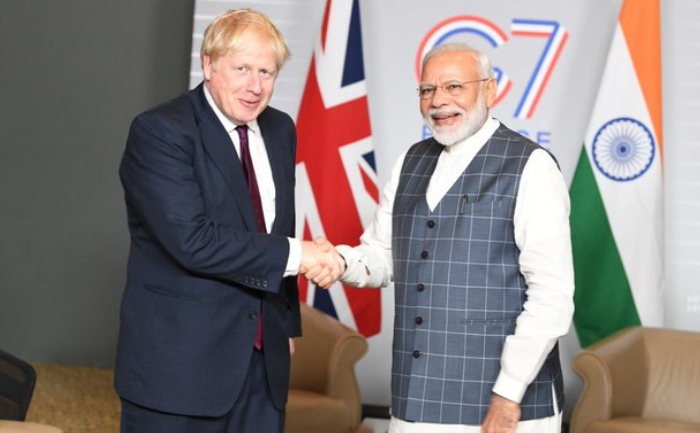 The second wave of Coronavirus has hit India badly. The cases have been increasing day by day. On Monday, India witnessed yet another record rise in its daily cases as 273,810 fresh infections were reported across the country, according to the Union ministry of health and family welfare (MoHFW) Currently, India is the second world's worst-hit country, surpassing Brazil.
Boris Johnson, Prime Minister of the United Kingdom was scheduled to visit India next week, on April 26, to launch their plans for the future UK-India partnershi, however, he has now cancelled it due to the ongoing COVID-19 situation in India.
In a statement issued by the Ministry of External Affairs (MEA) it mentioned that the decision was taken by both countries in view of the current situation of the coronavirus pandemic in India. However, soon the two countried will be holding a virtual meeting in the coming days to begin the plans for a transformed India-UK relationship.
Boris Johnson said: "I do think it's only sensible to postpone, given what's happened in India, the shape of the pandemic there. Countries around the world including our own have been through this – I think everybody's got a massive amount of sympathy with India, what they're going through," reported BBC.
Last week, it was announced that PM Boris Johnson's visit would be shortened. It was originally organised to span three days and set to begin on April 26. Earlier, it was meant to take place in January but was cancelled due to the United Kingdom's national lockdown.
Stay tuned to The Live Mirror for more updates.
ALSO READ: Boris Johnson And Carrie Symonds Name Their Newlyborn Wilfred Lawrie Nicholas