Uma Bharti: BJP doesn't have patent on Ram Mandir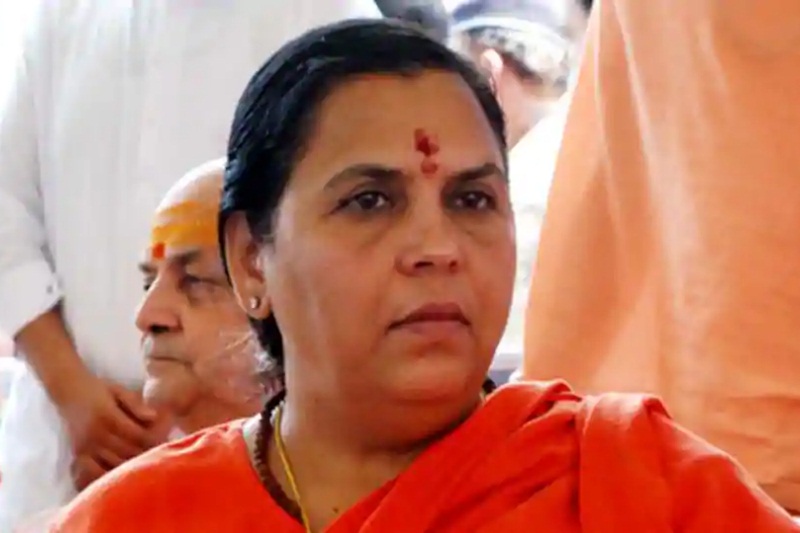 Union Minister Uma Bharti wholeheartedly supported Shiv Sena chief Uddhav Thackeray's visit to Ayodhya on Sunday. She said, "Yes, I appreciate Uddhav Thackeray for his effort. BJP doesn't have a patent on Ram Mandir, Lord Ram is for all."
Notably, the statement from Uma Bharti comes a day after two of her party leaders including Uttar Pradesh deputy chief minister Keshav Prasad Maurya and Ballia lawmaker Surendra Singh accused the Shiv Sena of "hijacking" BJP's Ayodhya agenda.
Talking to the news agency ANI, Uma Bharti appealed to everyone including the Samajwadi Party (SP), Bahujan Samajwadi Party (BSP), Akali Dal, All India Majlis-e-Ittehadul Muslimeen (AIMIM) chief Asaduddin Owaisi and SP leader Azam Khan to support the construction of the temple.
In the meantime, SP and BSP slammed the BJP for raking up the Ram temple issue ahead of the 2019 polls, alleging that it is a ploy of the Narendra Modi government to divert people's attention from its failures.
On Sunday, Shiv Sena chief Uddhav Thackeray said that the BJP government at the Centre may not last if the temple was not built in Ayodhya and demanded that an ordinance be brought in for the temple.
The Vishwa Hindu Parishad (VHP) which held a Dharm Sabha at Ayodhya yesterday has planned to hold gatherings in every Lok Sabha constituency till December 6, to garner support for the Ram temple.
Also Read: Ram Mandir: Justice delayed is justice denied, says RSS Chief