Umar Khalid: Does 'freedom' mean to die for being vocal against injustice?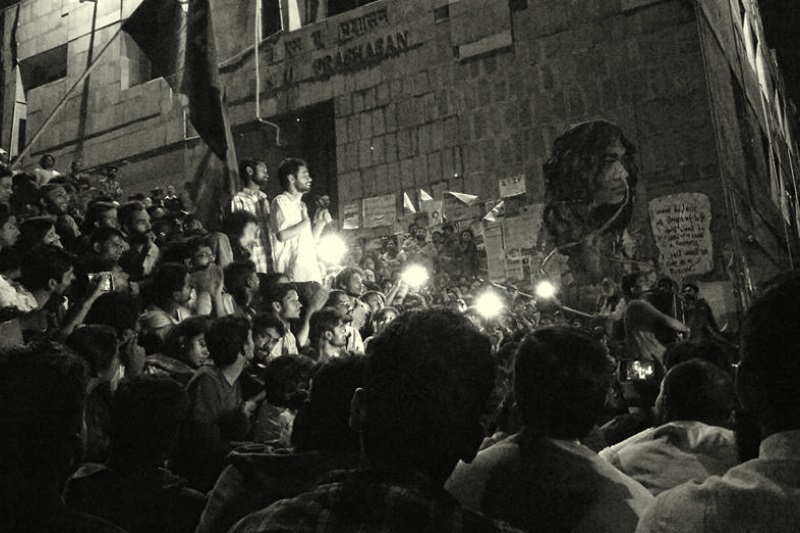 Independence in India was not given, the people of India snatched it from the clutches of British on August 15, 1947. After 71 years, the question looms large whether raising voice against the ruling regime is safe or not! This is the opinion that JNU student Umar Khalid, who after being attacked with a gunshot at Constitution club in the heart of national capital by 'unknown assailant', took to Facebook to show his anger.
Questioning the present Union government run by Prime Minister Narendra Modi on the security issues of independent voices against injustice, Khalid penned down important points that needed to be answered on an immediate basis. Ranging mob-lynching to women safety to farmer suicide to the murder of activists, each and every question was making a point.
Sharing his opinion, he asked, "Two days before 15th August, the question is what does "freedom" even mean if the citizens of this country have to be ready to die for their "crime" of just being vocal against injustice?" In his 1,083 words long piece, Khalid pointed out the way Dhabolkar, Kalburgi, Pansare and Gauri Lankesh were murdered.
He also questioned parliamentarians reactions on the issues of importance and said that these people are accountable for rising hatred in the country. He said, "The real culprits are those spokespersons of the ruling party and the prime time anchors and TV channels who have spread canards about me, branded me anti-national based on lies and virtually incited a lynch-mob against me."
Angry with the protection and impunity criminals are blessed with, Khalid stated, "The real culprits are those who from their seats of power have been breeding an atmosphere of hatred, of bloodlust and fear. The real culprits are those who have provided an atmosphere of complete impunity for assassins and mob lynchers."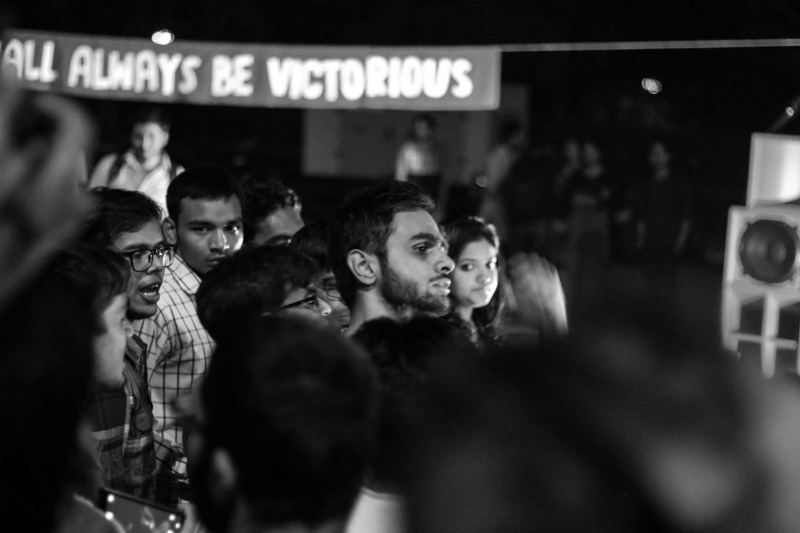 The JNU student activist was angry being accused of false charges of being 'anti-nationals'. Targetting the BJP leaders, biased media and the media trial, he wrote, "Why is it that hashtags like "Tukde Tukde" has literally become a prefix to my name, whereas BJP leaders openly support those who say they will do "tukde tukde" of the country if a certain movie is released? Why is that I am called an anti-national and subjected to a never-ending media trial, but there is no outrage against those who burnt the Constitution in the heart of the capital, in the presence of the Delhi police just a few days back? Why is it that those who are hell-bent on polarizing the country by hate-mongering against the minorities and by felicitating mob-lynchers are respected, revered and garlanded? And we who speak against hatred are villainized?
Pointing fingers at the Delhi Police, who denied security to him twice, Khalid wrote, " In the last two years, I have demanded police protection twice from the Delhi Police, but only to be met with a callous response. I have been given death threats several times in the past and receive several threats and inciteful messages every day on social media. After yesterday's incident, what is the Delhi Police waiting for?" adding, "I appeal to all democratic forces to pressurize the Delhi Police to provide me with security, as it is no longer possible for me to go anywhere anymore without security."
Also Read: Umar Khalid's post on Facebook
Ending the emotional note with full of anger after being shot, but escaped, during the program Khauf Se Azaadi (Freedom from Fear) organised by United Against Hate in Delhi, the research scholar wrote, "Why is it that the people in power who want to sell off this country piece by piece to big corporates at the cost of the poor, are celebrated as deshbhakts and their critics deemed as "anti-nationals"? These are all relevant questions today.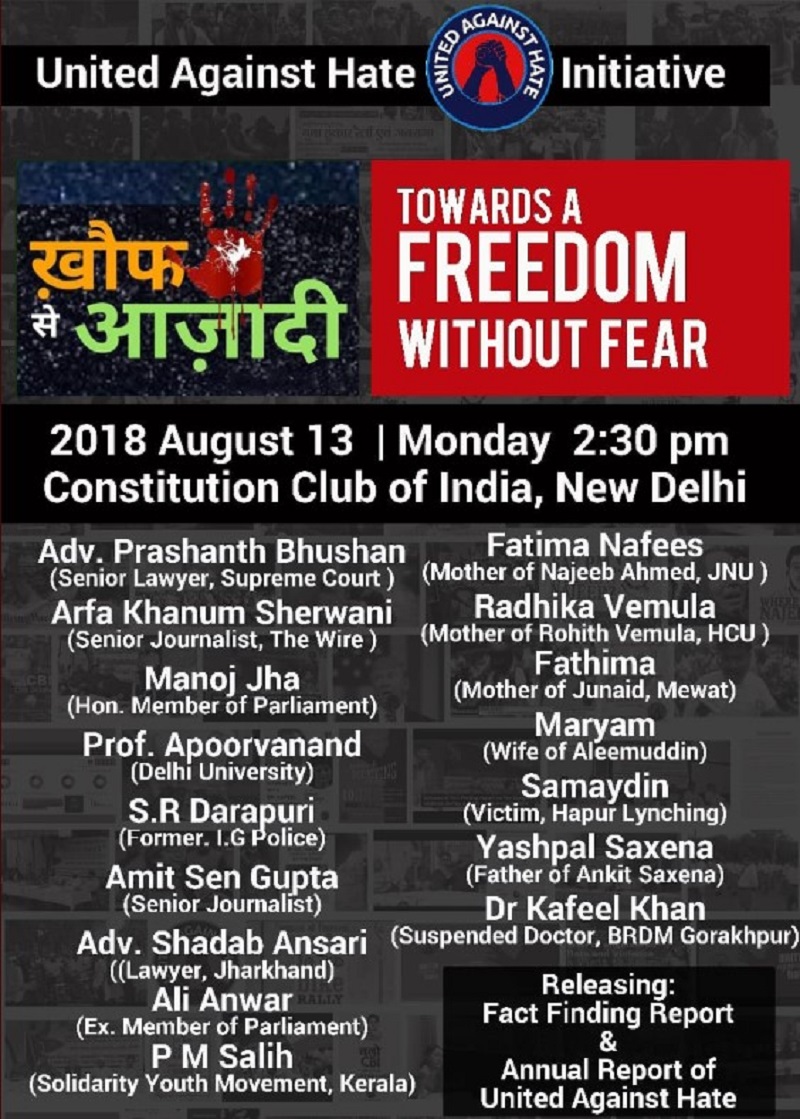 Also, Khalid suggested his concern to the Prime Minister Narendra Modi for his speech on 71st Independence Day. He took to Twitter and wrote, "Modi Ji, you had asked for suggestions for your I-Day speech. I have a suggestion to make – can you please state that you guarantee that there will be no attack on those who criticize your govt and its many failures."
Modi Ji, you had asked for suggestions for your IDay speech. I have a suggestion to make – can you please state that you gurantee that there will be no attack on those who criticize your govt & its many failures.

My statement on the attack on my life: https://t.co/Kypw4FCpum

— Umar Khalid (@UmarKhalidJNU) August 14, 2018
Meanwhile, another JNU student activist, Shehla Rashid Shora was threatened to shut up or else would be killed. She received a message from mafia don Ravi Poojary. Sharing her response to the message, she took to twitter and wrote:
FIR number 45/2018 u/s 506 RPC filed by J&K Police against Ravi Poojary on my complaint. https://t.co/D1yYCs2f6Q

— Shehla Rashid (@Shehla_Rashid) August 13, 2018
Incidentally, independent MLA from Vadgam in Gujarat, Jignesh Mewani too was in the hit list and being threatened. Condemning the attack on Khalid, Mewani took to Twitter and said:
My reaction on Umar Khalid pic.twitter.com/wkjOLFyip3

— Jignesh Mevani (@jigneshmevani80) August 13, 2018
Known for his satirical, yet impactful speeches, former JNUSU president Kanhaiya Kumar reacted to the attack in a different manner. He wrote:
देश में जंगल राज का इससे बड़ा सबूत क्या होगा कि संसद भवन से थोड़ी दूर कभी संविधान की प्रतियाँ जला दी जाती हैं तो कभी @UmarKhalidJNU पर गोली चलाने जैसे अपराध को अंजाम दिया जाता है। सरकार के संरक्षण और गोदी मीडिया के प्रोत्साहन के कारण ही देश में अपराधियों का मनोबल इतना बढ़ गया है।

— Kanhaiya Kumar (@kanhaiyakumar) August 13, 2018
जिस पार्टी की जवानी अंग्रेज़ों के टुकड़ों पर पली हो और बाकी ज़िंदगानी अम्बानी-अडानी के टुकड़ों पर पल रही हो, उन्हें और उनके राग-दरबारियों को ही युवाओं के वाज़िब सवाल देश के टुकड़े-टुकड़े करने वाले नज़र आते हैं

युवाओं की आवाज़ गोलियों के डर से ना पहले कभी दबी थी, ना आगे कभी दबेगी

— Kanhaiya Kumar (@kanhaiyakumar) August 13, 2018
Also Read: Umar Khalid attack: Shehla Rashid threatened, Kanhaiya Kumar speaks out