UN appeals for more funds to support life-saving aid projects in over 40 countries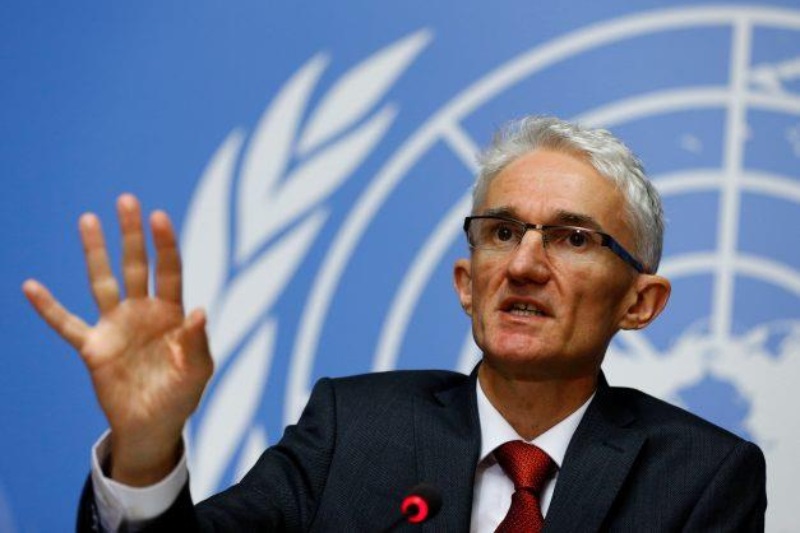 The United Nations relief chief on Wednesday appealed for more funds to support life-saving aid projects in over 40 countries next year, saying that the conflicts have pushed tens of millions of people into a situation where they are in urgent need of help.
While speaking at the launch of a major annual analysis of global humanitarian needs, Emergency Relief Coordinator Mark Lowcock said that a total of 132 million people will need assistance next year.
Lowcock said, "Something like one person in 70 around the world is caught up in crisis and urgently needs humanitarian help or protection." "We have a larger number of people displaced, mostly by conflict than we have seen in the world before, nearly 70 million," he added.
"The country with the biggest problem in 2019 is going to be Yemen," he said, before insisting that the UN's coordinated response plans help the humanitarian community 'to deliver, more and better' to millions of people.
"In total the UN is seeking USD 4 billion for its Yemen appeal," Lowcock said, adding that "there's going to need to be billions of dollars" additional support for the Government of Yemen from the international community because oil revenues are down by 85 percent.
"Unless they get help the problems associated with plummeting currency are going to happen again," the UN official noted. "Beyond Yemen, needs will remain exceptionally high in Syria, the Democratic Republic of the Congo (DRC), Ethiopia, Nigeria and South Sudan," Lowcock said.
"Every month in 2018, humanitarians have reached eight million Yemenis with food assistance and 5.4 million Syrians with supplies, medical assistance and protection," Lowcock stated. "This is happening even as threats to the safety of aid workers are on the rise," he concluded.
It is to be noted that the UN's Global Humanitarian Appeal for 2019 amounts to USD 21.9 billion, however, is expected an increase to USD 25 billion, once Syria's financial needs have been calculated. As of mid-November, donors have provided a record USD 13.9 billion in funding, which is about 10 percent more than at the same time last year.
Importantly, the conflict in Yemen is one of the main reasons why next year's funding appeal is so high, amid ongoing violence between Government forces and Houthi, that has left at least eight million people close to famine.
Also Read: India elected to United Nation Human Rights Council with highest votes