Union minister Sushma Swaraj says she won't contest elections in 2019 citing health reasons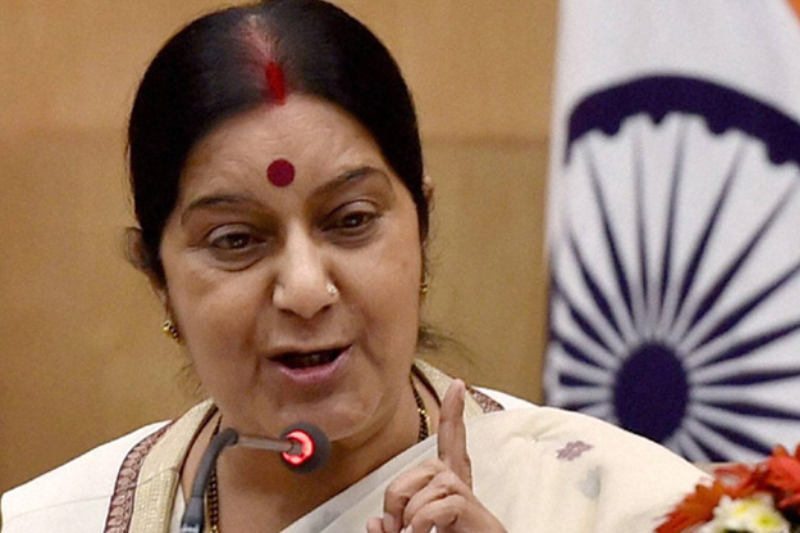 Union Minister for External Affairs Sushma Swaraj, one of the veteran politicians of the ruling BJP, has stated that she will not contest the 2019 national elections.
Sharing this decision in an interaction with reporters in Madhya Pradesh, Swaraj cited health reasons for her decision in pulling out of the elections.
"I have made up my mind not to contest the next elections," Swaraj said, as quoted by NDTV.
At the age of 25, Swaraj became the Haryana state minister in the year 1977. In her political career, she also has won the Outstanding Parliamentarian Award in the year 2004.
Also read: Sabarimala row: Vijayan alleges Congress helping BJP's agenda; where's opposition unity?
This startling revelation from Swaraj's end came as part of her reactions to comments that she hadn't been active for a year as she was unable to attend election meetings.
"I have not been active for a year because of a kidney condition. You can't judge whether I am active based on whether I have attended election meetings or not. Today, LK Advani comes to all meetings, blesses us, sits in parliament. To say that I am not active just because I didn't attend an election meeting for a year…if you think that means I should be out of politics, it is unfair," she said.
#WATCH: "It is the party which decides, but I have made up my mind not to contest next elections," says External Affairs Minister and Vidisha MP Sushma Swaraj pic.twitter.com/ao8FIee2I0

— ANI (@ANI) November 20, 2018
Recently there have been posters that were put up in her town of Vidisha which enquired about the absence of the popular political figure and Swaraj while explaining her absence, also spoke about her decision.
But her party–BJP hopes to bring her back into the political fold into the parliament through the Rajya Sabha. A source in her family said, adding weight to the decision that, "She has contested 11 elections, there is no political reason behind the decision."
Two years ago, a diabetes condition led Swaraj to stay away from politics for months. That year, she had a kidney transplant.
"I am in AIIMS because of kidney failure. Presently, I am on dialysis. I am undergoing tests for a Kidney transplant. Lord Krishna will bless," she had said before her surgery in 2016.
Her husband, Swaraj Kaushal welcomed her decision to retire, on Twitter.
"Madam, Thank you very much for your decision not to contest any more elections. I remember there came a time when even Milkha Singh stopped running," his tweet read.