UP Businessman Dies In Police Raid, 6 Cops Suspended
Uttar Pradesh: Kanpur Businessman Dies Of Injuries During Police Raid. 6 Cops Suspended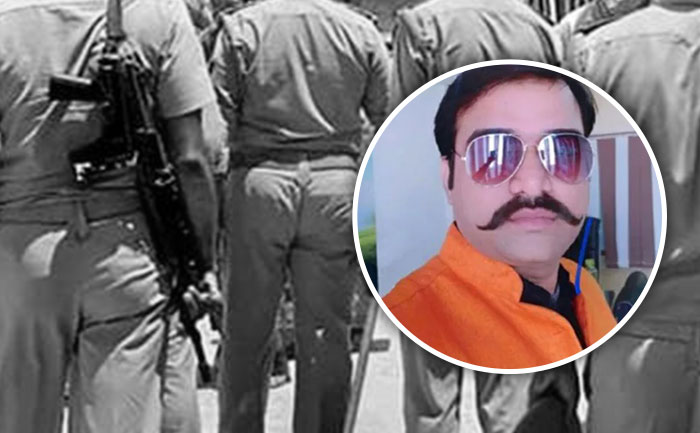 A 36-year-old real estate businessman died after a police raid in his hotel room. Six Gorakhpur policemen were suspended on Tuesday following the raid that resulted in the businessman from Kanpur's demise. The man was staying in the hotel room with two of his friends.
The policemen who entered his hotel room in a late-night 'raid', claimed to be looking for criminals. They claimed that they had received information about 'suspicious' men staying at the hotel. They have been suspended and the probe has been handed over to the SP (City).
The dead man has been identified as Manish Kumar Gupta, a resident of Uttar Pradesh's Kanpur. The people with the victim said that they were business associates and had come to Gorakhpur to meet a common friend.
Harveer Singh one of the friends said, "The three of us were sleeping in our room. Around 12:30 am, the doorbell rang. I opened the door and there were 5-7 policemen there and the boy from the reception. They came inside the room and started asking us for IDs. They appeared drunk. I was slapped by one of the policemen. The cops then took me outside. A while later, I saw Manish was being dragged out of the room by the cops and there was blood all over his face."
The victim's family has alleged that the businessman was assaulted. But the police maintain the man's death was an 'accident'. Police said Manish fell on the ground as he was in a drunken state. They rushed him to BRD Medical College, where he died during treatment.
Also Read: Uttar Pradesh: 18 Killed as Truck Rams Into Bus In Barabanki