UP: Dengue Cases On Rise In State, Focus on Preventive Measures
Several Districts In Uttar Pradesh See Spike In Dengue Cases, IMA official claims health dept not 'providing updated data'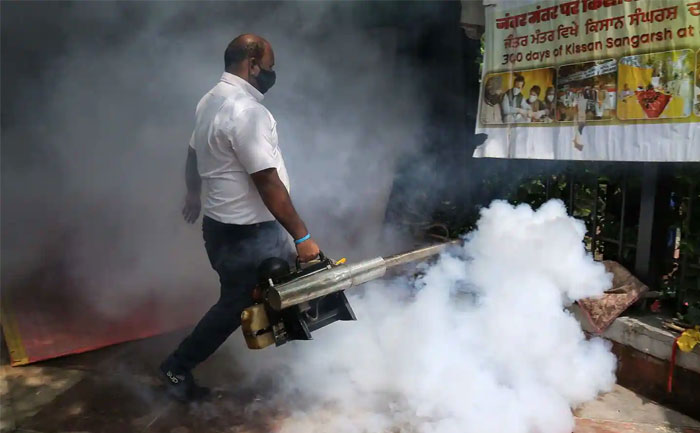 Uttar Pradesh is facing a spike in Dengue cases as several districts report a rise in the daily cases of the fatal fever. The outbreak of dengue fever is suspected of killing dozens of people in the state since the start of September. The authorities have now launched a campaign to destroy mosquito breeding grounds.
In worst-hit Firozabad, 60 children have died due to dengue and 465 children are still admitted to the child ward of the medical college in the district.
As reported by Dinesh Kumar Premi, the chief medical officer in Firozabad to Reuters, "58 people, many of them children, had died in his district alone, raising fears that Uttar Pradesh is in the midst of its worst dengue outbreak in years. We are taking preventive measures and 95 health camps across the district have been operating in order to contain the spread of this fever."
Authorities in Firozabad have formed teams to check households for waterlogging. They are also fumigating areas at risk. Gambusia fishes or mosquitofishes are being released into water bodies to eat the mosquito larvae.
97 dengue cases have been reported in the Prayagraj district. 97 cases of dengue have been reported in the Prayagraj district. 16 cases are active In Gorakhpur, six dengue cases have been confirmed. Other UP districts, including Agra, Mathura and Kanpur, have also reported large numbers of dengue cases.
For the unversed, Dengue is a mosquito-borne viral disease that spreads widely in the monsoon season. Its symptoms include high fever, headache, rash, muscle and joint pain
Also Read: Uttar Pradesh: 18 Killed as Truck Rams Into Bus In Barabanki