UP govt proposes construction of 100-metre, Lord Ram statue in Ayodhya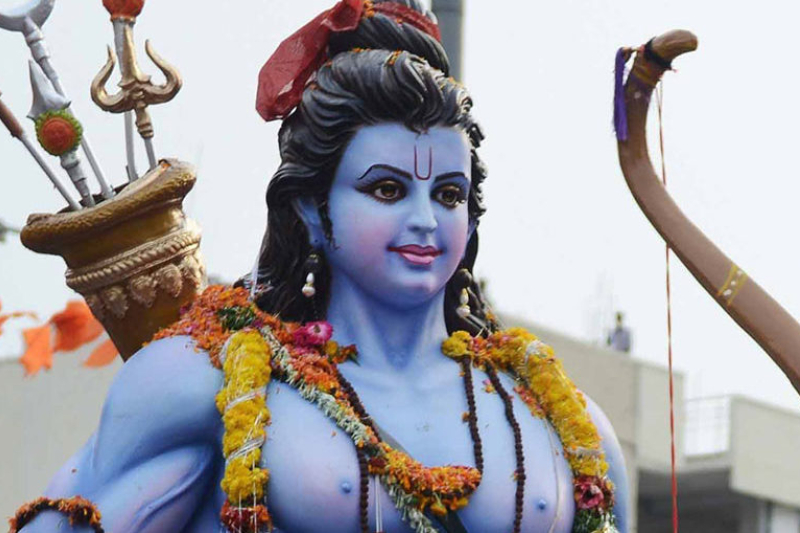 In an attempt to attract more tourists to Uttar Pradesh, the Yogi Adityanath government has decided to construct a grand statue of Lord Ram near the banks of river Saryu, to promote religious tourism in temple town Ayodhya.
The 100-meter tall statue will be made under the state tourism department's plan called Navya Ayodhya.
"The decision to build a statue of Lord Ram was taken by the state government last year during the Diwali celebrations. In a recent meeting chaired by UP CM Yogi Adityanath, the exact place of statue installation has been decided," said minister Laxmi Narayan Chaudhary as reported by India Today. He also confirmed that the foundation stone will be laid by the CM himself.
Also Read: Cowplomacy: Why Home Minister Rajnath Singh needs wake-up call
"It has been decided in the meeting that the flow of river Saryu will be diverted in such a way that the water touches the feet of Lord Ram statue once it is ready. The irrigation department is already working on it," added Chaudhary.
In addition to this project, the state government has also taken a lot of initiatives to promote religious tourism in places like Mathura and Vrindavan. Maghar – where Prime Minister Narendra Modi recently addressed a mega rally alongside the top leaders of BJP – is also being developed as a tourism destination, said Chaudhary.
According to an official statement from Raj Bhavan, the proposal was presented to Governor Ram Naik, by Principal Secretary of Tourism Awinash Awasthi. It comprised of a presentation on the programmes scheduled to be held in Ayodhya during the Diwali on October 18. Awasthi also added that 1.71 lakh earthen lamps will be lit on 'Ram ki Paidi' in an event called "deepot sav".