Upendra Kushwaha Joins Mahagathbandhan with Congress, RJD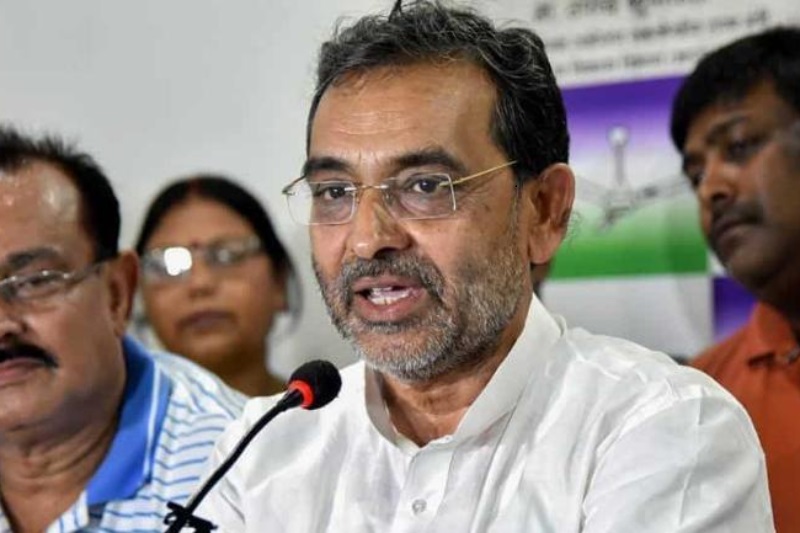 Upendra Kushwaha, Former Union minister and Rashtriya Lok Samta Party who quit the NDA a few days back has finally joined the Bihar Mahagathbandhan with Congress and Lalu Prasad Yadav's RJD.
The announcement was made by the senior Congress leader Ahmed Patel on Thursday saying, "This is a matter of great happiness that Upendra Kushwaha has joined the Mahagathbandhan."
Kushwaha had earlier reached Delhi and met Congress president Rahul Gandhi. He was said to be in parleys with grand old party since he quit the NDA after a prolonged battle with the BJP over seat-sharing for the 2019 general elections.
The UPA believes that Kushwaha's decision to join will help to build momentum against the NDA in Bihar.
The move assumes significance in the run-up to the 2019 elections, especially at a time when the NDA is facing alliance trouble.
In an interview to ANI, Kushwaha said, "People of the NDA have become arrogant, particularly Nitish Kumar in the context of Bihar. It was this conceit that made us split from them."
"Others will not be safe from this arrogance either. The LJP must also come out of the alliance as soon as possible. These people have decided to destroy small parties, and if the LJP also gets the same feeling, they must exit the alliance at the earliest too," he added.
Also read: After ditching NDA, Upendra Kushwaha says willing to join grand alliance