US To Lift Ban For Fully Vaccinated Travellers From November
United States To Lift COVID Ban For Fully Vaccinated Travellers From India, China, Brazil & Other European Nations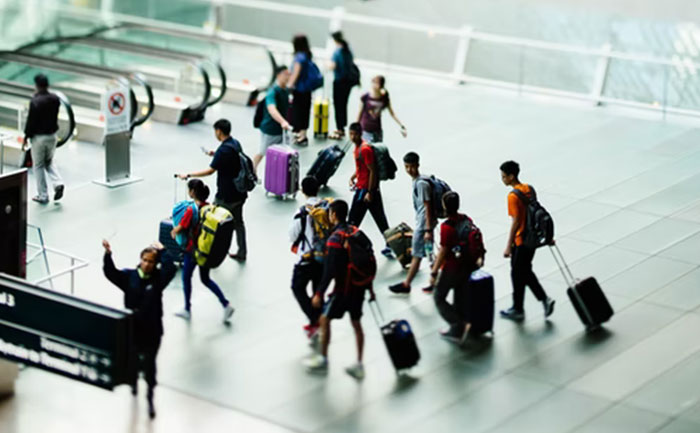 The United States Of America is all set to lift the travel ban on all passengers from November. The US will open for travellers from India, China, Brazil and other European nations. The travellers should be fully vaccinated against COVID-19 and undergo testing and contact tracing. The news was shared by White House coronavirus response coordinator Jeff Zients.
This move by the US has been welcomed by all those who have relatives or business links in the States. The US restrictions had kept relatives and friends separated for many months due to the COVID-19 lockdowns.
The travel restriction was imposed by ex-President Donald Trump 18 months ago as the Covid-19 pandemic first erupted. The easing of travel restrictions by Biden led government marks a significant shift.
The United States is the worst hit by the virus that has killed more than 675,000 Americans. The resurgence of the fatal virus has taken a toll on the nation. Therefore though travellers will be allowed there are numerous safeguards in place to suppress the spread of the virus. But restrictions on the vehicle movement from Canada and Mexico will remain in place.
Jeff Zients did not give a precise date for the new rules. Nor did he make it clear if the rule applied to the US approved vaccines or also to the Chinese and Russian ones.
Also Read: India Records 34,403 Fresh Covid-19 Cases In Last 24 Hours