US Open 2018: Serena and Osaka gear up for epic clash at the final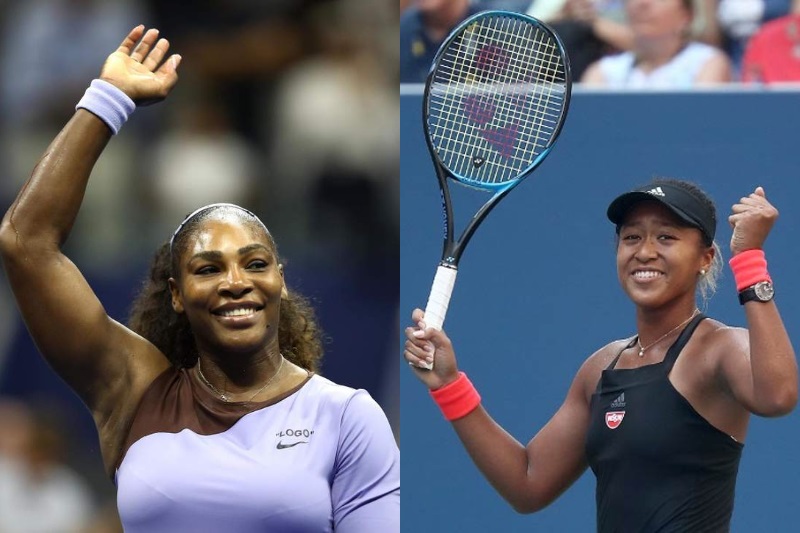 Japanese Naomi Osaka continued her meteoric rise to the top as she outclassed last year's runners-up Madison Keys 6-2 6-4  to make it to the final where she would go up against her childhood idol Serena Williams. Although the scoreline suggests that Osaka had it easy against Keys, the reality was different as she had to dig deep to walk out with a win. Osaka, thus became the first Japanese woman to make it to the final of a Grand Slam event.
On Thursday, Serena Williams had cruised to a win past Latvian 18th seed Anastasija Sevastova to set up a clash with Keys, who had never defeated Keys before.
When asked about how she felt during the match, Osaka said that she was determined to face Serena in the final.
"This is going to sound really bad… but I was just thinking – I really wanted to play Serena. Because she's Serena." the Japanese was quoted by BBC as saying. Keys, while talking of the performance put on by her Japanese opponent said that she could even come out victorious if she played the way she did against her.
Also Read: US Open: Rafael Nadal downs Dominic Thiem in five-set epic
I think if she plays like she did [on Thursday], she can definitely give Serena a run for her money. It will be a really good match. I'm for sure going to watch it," Keys said, as quoted by Yahoo Sports.
"She definitely executed the best that I've ever played against her. I think there was really two games where I didn't play perfect tennis, and that was why I lost.
"It was really impressive. For a first-time semi-finalist on a big stage and all that, it was really impressive she held her nerve the entire time, never really had any kind of slip-up.
"Previously I've felt like maybe I didn't play as well. I was more disappointed just in my level of tennis. But I have to say, being down a set and a break, being 100 % committed to fighting through the entire second set, I'm not disappointed in that. I'm walking away with a lot of good thoughts and feelings, just obviously disappointed I didn't get the outcome I wanted," she added.
Earlier this year, the 20-year old Osaka won her first WTA title in Indian Wells and things even got better for her a week later when she defeated Serena.
This match is also significant for Serena who stands at the cusp of a 24th Grand Slam title. Having missed the previous edition of the tournament due to the birth of her daughter Olympia, Serena said she feels she has already won having been able to play the sport.
"It's honestly really incredible. A year ago, I was fighting for, literally, my life at the hospital after I had the baby," she said, as quoted by ESPN.
"So every day I step out on this court, I am so grateful that I have an opportunity to play this sport, you know? So no matter what happens in any match — semis, finals — I just feel like I've already won."
Having come up short at matching Australian Margaret Court's all-time Grand Slam record titles of 24, Serena would be determined to etch her name in history as she awaits a fresh challenge from a young Japanese ready to take off and make her presence felt.