United States suspends $1.66 billion security assistance to Pakistan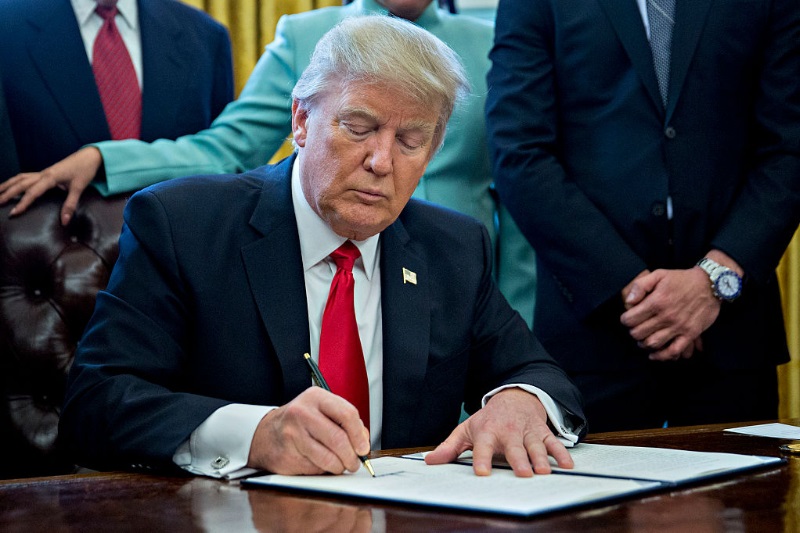 Days after, Pakistan Prime Minister Imran Khan's attack on the United States President Donald Trump's tirade against its country, US has suspended $1.66 billion security assistance to Pakistan. Department of Defence, Col Rob Manning is quoted by news agency PTI as saying, "USD 1.66 billion of security assistance to Pakistan is suspended."
In an interview with Fox News that aired on Sunday, Trump said Pakistan "don't do a damn thing" for the US, and once again blamed the Islamic country for allegedly sheltering Al Qaeda leader Osama bin Laden.
Adding that he said, "Of course we should have captured Osama Bin Laden long before we did. I pointed him out in my book just BEFORE the attack on the World Trade Center. President Clinton famously missed his shot. We paid Pakistan Billions of Dollars & they never told us he was living there. Fools!."
Blaming the country, US President said that Pakistan was just another country which took money from the US and did nothing. He tweeted,  "We no longer pay Pakistan the $Billions because they would take our money and do nothing for us, Bin Laden being a prime example, Afghanistan being another. They were just one of many countries that take from the United States without giving anything in return. That's ENDING!"
Cricketer turned politician Imran Khan reacted sharply to his tweets, saying that few allies have sacrificed or helped the US as much as Pakistan in its war on terror.
"Instead of making Pakistan a scapegoat for their failures, the US should do a serious assessment of why, despite 1,40,000 NATO troops plus 250,000 Afghan troops & reportedly $1 trillion spent on the war in Afghanistan, the Taliban today are stronger than before," Khan tweeted.
Khan also highlighted how the war devastated Pakistan's tribal areas and uprooted millions of Pakistanis from their homes. He said that the country continues to provide free lines of ground and air communications to the US.
Listing out ways in which Pakistan assisted the US and was impacted by the war, Khan said that "record needs to be put straight on Mr Trump's tirade against Pakistan".
The tension between the two started in August last year when Trump, while announcing his Afghanistan and South Asia policy, lashed out at Pakistan for providing safe havens to "agents of chaos" that kill American forces in Afghanistan and warned that it has "much to lose" by harbouring terrorists.
Previously, the US said it would cancel $300 million in military aid to Pakistan over its inaction to crackdown against terrorists and militants. This is in addition to another $500 million in aid that was withdrawn earlier this year at the behest of the US Congress.
Also read: Pakistan PM Imran Khan hits back at Donald Trump's 'tirade'