US to withdraw Intermediate-range Nuclear Forces Treaty with Russia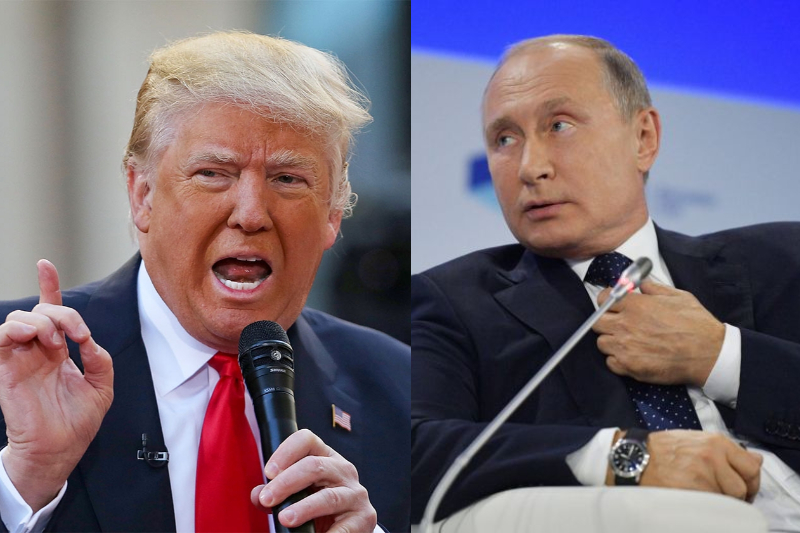 President Donald Trump on Saturday confirmed that the United States will be withdrawing itself from the Intermediate-range Nuclear Forces Treaty (INF). Under the terms of the treaty, it would take six months for US withdrawal to take effect.
Talking to the reporters in Nevada, President Trump said, "We're going to terminate the agreement and we're going to pull out." "We'll have to develop those weapons," he added. Trump also claimed that Russia has been violating the treaty and has not adhered to the agreement.
The US' withdrawal from the INF Treaty comes a week ahead of Trump's third national security adviser John Bolton's trip to Moscow to meet with top Russian officials. However, on Friday, The Guardian reported that John Bolton, a longstanding opponent of arms control treaties, was pushing for US withdrawal from the treaty.
Notably, the Intermediate-Range Nuclear Forces Treaty (INF) was formally signed between former US president Ronald Reagan and Russian president Mikhail Gorbachev on 8 December 1987. The treaty was ratified by the United States Senate on 27 May 1988 and came into force on 1 June 1988.
The treaty allows US to counter Chinese efforts to accumulate arms in the Pacific. It, however, prevents Washington from deploying weapons in response.
Also Read: US president Donald Trump warns against halting Saudi arms deal