USA 'Green Card' : Almost 75% of Indians in hope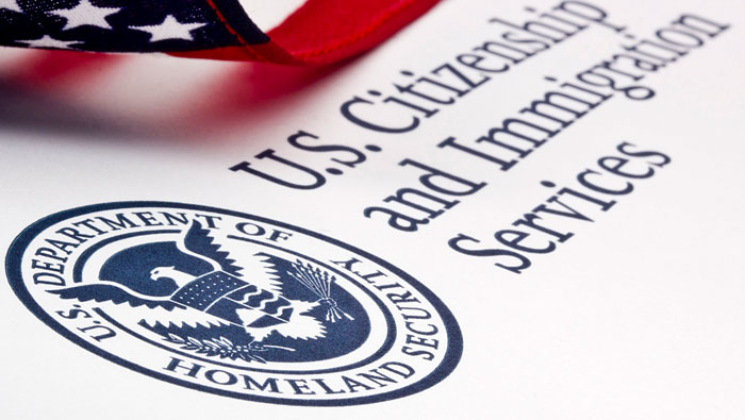 United States lawful permanent residency, informally known as having a green card, is the immigration status of a person authorized to live and work in the United States of America permanently. Green cards are valid for 10 years for permanent residents, and 2 years for conditional permanent residents. After this period, the card must be renewed or replaced. The application process may take several years. An immigrant usually has to go through a three-step process to get permanent residency that includes petition and processing.
Green-card holders married to non-U.S. citizens are able to legally bring their spouses and minor children to join them in the USA, but must wait for their priority date to become current. The foreign spouse of a green-card holder must wait for approval of an "immigrant visa" from the State Department before entering the United States. Due to numerical limitation on the number of these visas, the wait time for approval may be months or years.
The current wait period of an Indian immigrant to receive his or her Green Card can be as long as 70 years. Meantime, they may renew their H1B visas indefinitely and their spouse may work in the USA with an H4 visa. However, getting the visa renewed each time is not as easy as it sounds.
President Trump's intention of revoking work authorization for H4 visa holders is another issue to be considered here. Thirdly, if an H1B visa holder does not get a Green Card before his or her children cross the age of 21 years, they risk being deported. Thus, if the I Squared Act was to come into being, the wait for Indian Green Card aspirants may reduce. This could help bring certainty to their lives.
Indians account for more than three-fourths of those highly skilled professionals waiting in queue to obtain legal permanent residence status in the US.
As of May 2018, there were 395,025 foreign nationals waiting for green cards under the employment-based preference category. Of these, 3,06,601 were Indians, according to the latest figures released by US Citizenship and Immigration Services (USCIS). This does not include counts of dependent beneficiaries associated with the approved immigrant petitions, it said.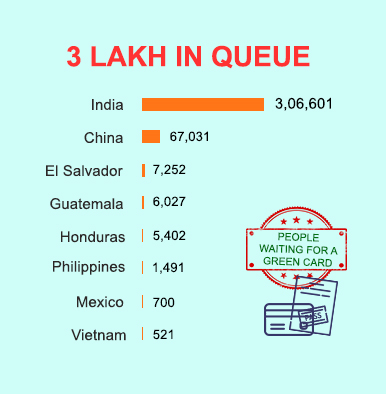 China is at second position with 67,031 of its citizens in the waiting list for Green Card. None of the other nations have over 10,000 people waiting in queue for permanent residency status in US. El Salvador (7252), Guatemala (6,027), Honduras (5,402), Philippines (1,491), Mexico (700) and Vietnam (521) are the other nations.
As per the existing law, Only 7 percent of Green Cards can be issued to a country in a financial year. Indians are more affected by this norms set by the Trump Administration and wait period could be as long as 70 years.
Looking at these statistics it seems 'highly-skilled' Professionals from India need to wait anywhere between 25 to 92 years for a Green Card because of the 7 percent quota.
This video is a reference to know 'How Indians struggle to get Green Card?'