Remembering Uttam Kumar: The perfect ambassador of Indian cinema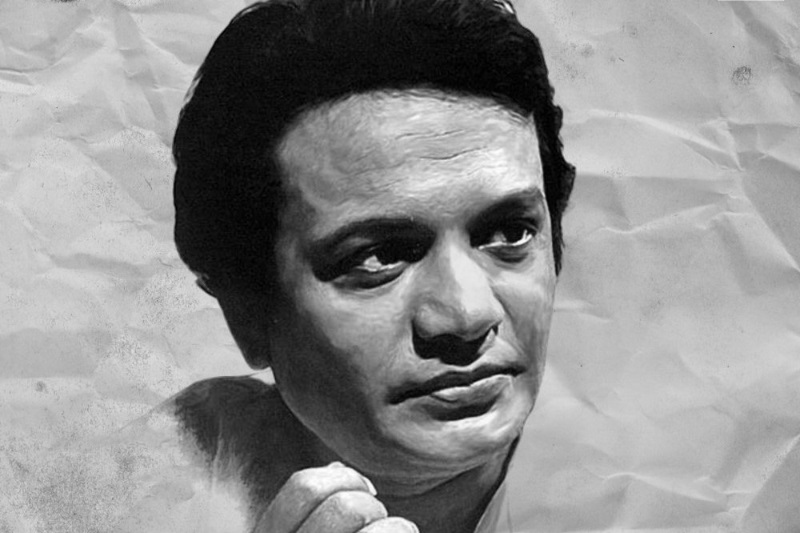 Uttam Kumar — born as Arun Kumar Chatterjee — is one of the biggest Indian actors tinsel town has ever seen. Renowned as 'Mahanayak Uttam Kumar', Chatterjee's name is listed among the most beloved directors, producers and playback singers of the country. Uttam Kumar was born on September 3, 1926, and breathed his last on 24 July 1980. On Monday, the country celebrated his 92nd birth anniversary.
In his three-decade-long career, Kumar not only won awards but a billion hearts. Other than the hearts, he also bagged four national awards in separate categories, six Bengal Film Journalists' Association Awards and others, for his contributions to cinema. The Government of India honoured him best greatest actor "MAHANAYAK" award for the same film in 1975. Kumar was not only popular in India, but his fans were in Bangladesh too. It is to be known that a metro station is named after the great acting legend in Kolkata's Tollygunj as — Mahanayak Uttam Kumar.
Initial Years:
After completing his primary education, he had gone to a college — Goenka College of Commerce and Business Administration, affiliated to Calcutta University. However, he could not complete his education and decided to work at Kolkata Port Trust as a clerk. But in his free time, he used to work with a theatre group, the Suhrid Samaj, which staged many amateur shows.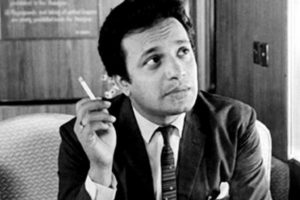 Uttam Kumar was the eldest son of his father, Satkari Chatterjee. Kumar married Gauri Chatterjee in 1948, but they separated in 1963. He later married Supriya Devi in 1963 with who he stayed till his last breath. Their only son Gautam died at the age of 53 due to cancer.
Filmographic Journey:
Uttam Kumar's journey in the world of cinema was not that swift. His first movie, Dristidan, was released in 1948. But he had to wait for six long years to get the attention of people. Though he acted in four to five movies, all fell flat at the box office. Kumar once thought to quit cinema and return back to his old job at Kolkata port, but his wife Gauri Chatterjee insisted him to not opt for something where his heart does not allow him.
In between, he changed various names in his movies — Arun Chatterjee, Arun Kumar, Uttam Chatterjee and finally Uttam Kumar. After some time he got the contact at M.P Studios for three years which produced the film Basu Paribar in which he came into prominence. But, his break-through film with Suchitra Sen in 1954 — Agni Pariksha — established Uttam in the industry forever. The movie ran for 65 weeks and after that Uttam never looked back.
Among the classics, Uttam acted-in in the 1950s with Suchitra include — Agni Pariksha, Shapmochan, Sagarika (1956), Shilpi(1956), Harono Sur, Indrani, Sbar Uparey and Sujoyo Toron. With these movies, he gave a new lease of life to regional cinemas and a hope that they can compete with Bollywood cinemas.
Charismatic Screen Presence:
The first superstar of Bollywood Rajesh Khanna had once said:
I have seen so many dhuti, kurta-clad Bengalis both on screen and in reality. But Uttam Kumar as the Bengali babu is unique. What I believe is that there is no one who can ever represent the Bengali community like Uttamda did.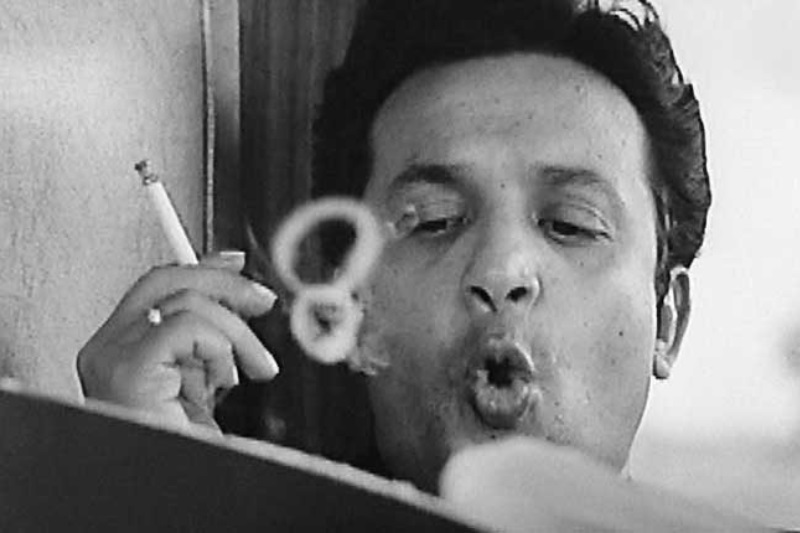 Uttam Kumar's on-screen presence was as natural as it was off-screen. He was especially adored for his effortless naturalism in front of the camera. His distinctively urbane charisma broke free from the prototypical Bengali screen hero of the past.
Actresses he worked with:
In his three-decade-long career, Uttam Kumar shared the screen with many beautiful and talented actresses. They include —  Suchitra Sen, Supriya Choudhury, Sabitri Chatterjee, Madhabi Mukherjee, Sharmila Tagore, Anjana Bhaumick, Tanuja Samarth, Aparna Sen and Sumitra Mukherjee. He also shared the screen with Sandhyarani in the 50s, Arundhati Debi and Mala Sinha in the 60s and Kaberi Bose and Tanuja in the 60s and 70s.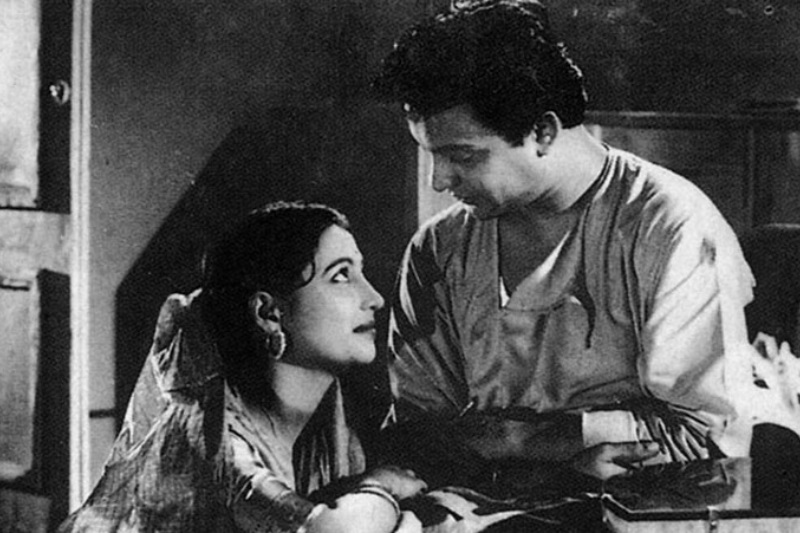 Films to be remembered:
Uttam Kumar not only acted in movies, he dominated the Bengali cinema. The movie with Satyajit Ray — Nayak — may be considered as a tribute to Uttam Kumar.
As widely known, Uttam never felt satisfied with one character. He always believed in experimenting with his characters. His roles in films like — Khokababur Pratyabartan (1960), Mayamriga (1960), Thana Theke Aschi (1965), Bicharak (1959), Marutirtha Hinglaj (1959), Kuhak (1960), Chiriakhana (1967),  Sesh Anka and Aparichita (1969) — were par excellence.
Apart from Bengali movies, the Mahanayak also acted in 15 Bollywood movies. Some of them include — Chhoti Si Mulaqat (along with Vyjayanthimala), Amanush, Anand Ashram, Dooriyaan (with Sharmila Tagore), Bandie with Sulakshana Pandit and Kitaab with Vidya Sinha and many more.
His highly acclaimed movies include — Harano Sur (1957), Saptapadi, Bhrantibilash, Jotugriha (1964), Grihadah, Chhoti Si Mulaqat (1967), Sudhu Ekti Bochhor and Bon Palashir Padaboli. 
It is to be known that he was the first actor to receive the National Award of the Best Actor Award for his performances in Antony Firingee and Chiriyakhana in 1967. This was the first time Indian government instituted the National Film Awards and Uttam was the first actor to receive it.
From 1947 to 1980, both in Bengali and Hindi, Uttam Kumar acted in 217 films. Widely regarded as one of the greatest actors in the history of Indian cinema and known by the honorific Mahanayak, Uttam Kumar earned both commercial as well as critical success. He remains to be a cultural icon. His book —Aamar Ami, which was completed after his death, is widely read and among the rememberable ones.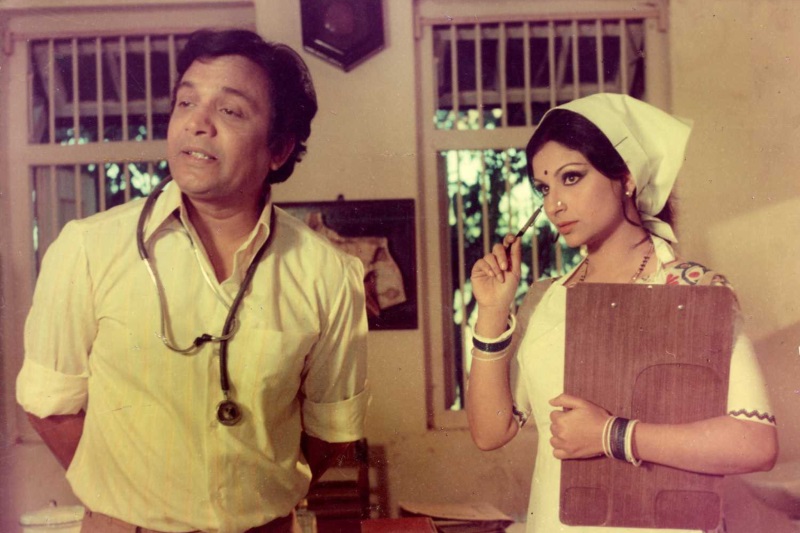 Death and quotes:
A workaholic in nature, Uttam Kumar, the Mahanayak left us on July 24, 1980. He passed away due to a cardiac arrest. Soon after his death, a vacuum was created in the cinema industry.
Here are some of the quotes which renowned people spoke after his demise:
Satyajit Ray:
It is the demise of a leading light of the Bengali film industry…There isn't – there won't be another hero like him.
Suchitra Sen:
Uttam is my friend. In a word, he is a great, great artist. But still sometimes I feel as if he is not properly exploited.
Vyjayanthimala:
Uttam Kumar was the most gifted actor I ever worked with. His first Hindi film, Chhoti Si Mulaqat, was opposite me in 1967… Uttam Kumar was thoroughly professional, cooperative and lip-synced perfectly, especially on "Aye Chand" and "Tujhe Dekha". He lip-synched songs rendered by Hemant Kumar, Manna Dey and Mohammed Rafi as if he was singing them. I was criticised for Chhoti Si Mulaqat but Uttam Kumar never criticized me.
Soumitra Chatterjee:
If Uttam Kumar committed a crime and then he gave that smile, I was ready to believe he was innocent. Many think that I have always been a sharp critic of Uttam Kumar's acting. This is not true. I have rarely seen actor of his stature. I have been fan of his acting, his admirer.
Mithun Chakraborty:
Uttam Kumar is my guru. From my childhood, I am a die-hard Uttam fan.
Shatrughan Sinha:
Usually, what we find is that the good-looking guys lack substance, or the reverse. But Uttam Kumar had the both…I have always respected that man… when I was at Pune Film Institute, we used to argue on Dilip Kumar-Uttam Kumar-Raj Kapoor.
ALSO READ: Remembering Bharat Ratna Atal Bihari Vajpayee: 12 interesting facts