Uttar Pradesh Navnirman Sena offers Lok Sabha ticket to lynching accused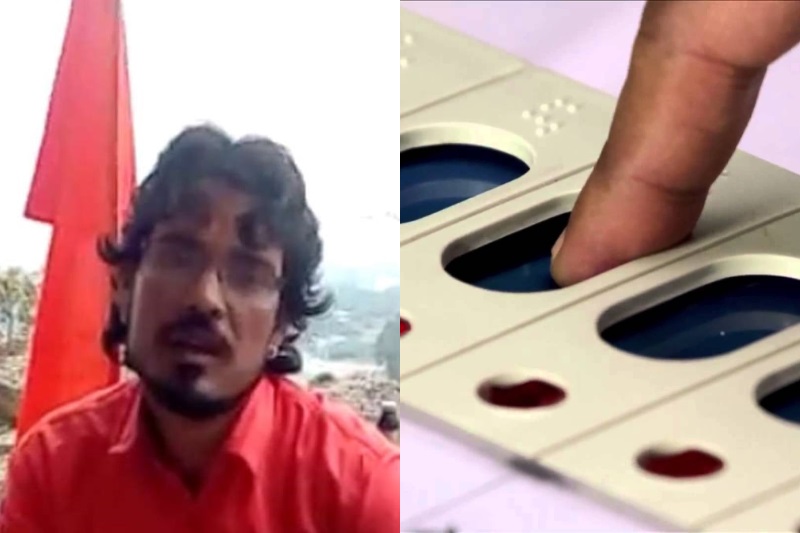 At a time when there is a debate on not to allow goons and criminals to contest elections, Uttar Pradesh Navnirman Sena has offered a Lok Sabha ticket from Agra to Shambhulal Regar for 2019. Ragar allegedly hacked and burnt a Muslim man to death in Rajasthan's Rajsamand district in 2017.
The announcement was made by the Uttar Pradesh Navnirman Sena national president Amit Jani in Agra on Thursday. Jani was addressing a press conference announcing the names of five candidates for 2019 Lok Sabha elections, which also includes the name of Regar to be contesting from a seat reserved for Scheduled Castes. It is to be known that Regar is currently at Jodhpur jail.
Making the announcement, Jani stated that there is a danger to the life of Regar and said, as reported by Deccan Chronicle, "We will save Regar and will give political assurance to him. According to Regar, he did self-defence and it's up to the court whether he is a killer or not."
Jani was of the opinion that Ragar was trying to save Hindutva. Jani added, "Regar has the constitutional right to contest election till his conviction. We want only Hindutva faces to contest elections on our party's tickets and there can be nobody better than him."
As per the report, Regar is accused in the murder of Mohammed Afrazul Khan, Bengali migrant worker in Rajasthan, whom he allegedly killed to save a woman from "love jihad".
ALSO READ: Haryana: Mob lynching rears its ugly head, man killed for alleged cattle-theft