Veerappa Moily says IAF chief lying on Rafale; later retracts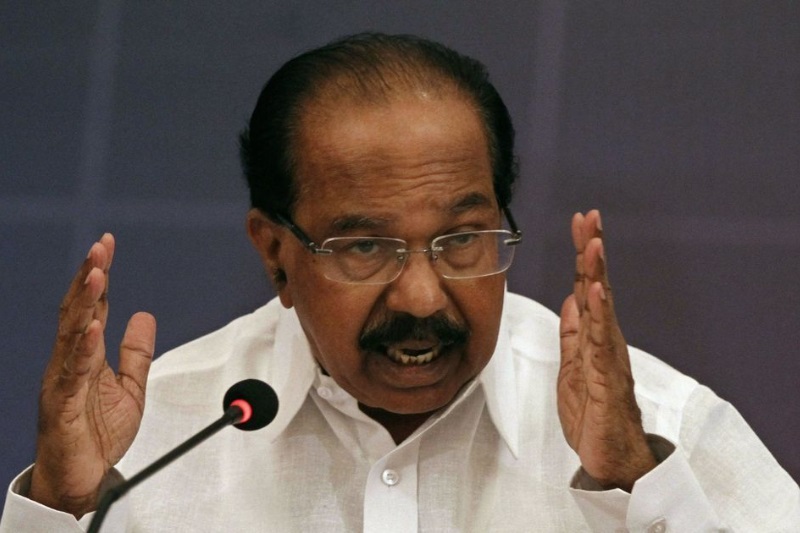 Senior Congress leader Veerappa Moily on Thursday stated that Air Chief Marshal Dhanoa is "lying" by suppressing the truth about Rafale. However, he later retracted the statement saying he did not accuse the air chief of lying.
The news agency Press Trust of India quoted Moily as saying, "Today, to say it is fine (the SC judgment). I think that IAF chief is not fine. He is not fine, he is lying. He is suppressing the truth. He is a party to suppressing the truth."
Later, he retracted and said, "The question is, is he justifying it on the basis of the Supreme Court judgement which is flawed? In the light of this, whether the IAF chief can again certify that this is fine. I am asking him that question. I never called him a liar. If this HAL is fine… Both of them cannot be fine."
The statement of Veerappa Moily comes days after the Air Force chief said that Rafale was badly needed and the top court gave a very fine judgment. Dhanoa had also called the Rafale deal a game changer.
Earlier, the Supreme Court had refused to order an investigation into the Rafale deal, saying there is no reason to doubt the decision-making process behind it.
India had inked a deal with France to procure 36 Rafale fighter aircraft in a fly-away condition in a bid to provide much-needed air power to the Indian Air Force equipment. The deal was estimated at Rs 58,000 crore. The Rafale fighter is a twin-engine Medium Multi-Role Combat Aircraft (MMRCA) manufactured by French aerospace company Dassault Aviation.
Also Read: Rafale deal hearing: Supreme Court dismisses bunch of petitions demanding probe