Vijay Goel compares Chandni Chowk to Mumbai's slum Dharavi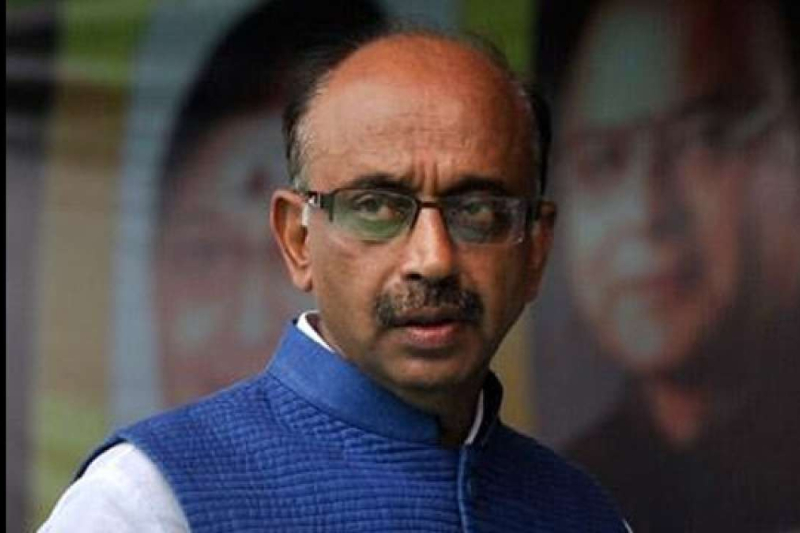 Equating it to Mumbai's Dharavi, considered the largest slum in Asia, and taking on the Aam Aadmi Party, Delhi government, and civic bodies , Union Minister of State for Central Parliamentary Affairs Vijay Goel on Monday demanded "immediate attention" to save Old Delhi's Chandni Chowk.
"The Chandni Chowk, which should have been included in the UNESCO Heritage List, has become as crappy and dirty like Mumbai's Dharavi," said Mr. Goel.
The 350-year-old Heritage City, he alleged, was fast turning into a concrete slum with the alleged destruction of an estimated 551 havelis .
The Minister said he would undertake a march to "save the havelis and heritage of Chandni Chowk" on Thursday to demand that the Delhi government and the Shahjahanabad Redevelopment Corporation take "prompt action" in this regard.
"In the previous survey of Delhi government, 551 havelis were marked. These havelis are now being destroyed and they are turning into a market. Corrupt officials of the civic bodies are unable to prevent these havilis from breaking up. They have also failed to stop illegal constructions," Mr. Goel said at a press conference.
These age old structures located in areas like Kucha Patiram, Sitaram Bazaar and Ballimaran, are falling prey to illegal construction.
"The biggest example of corruption in the municipal corporation is the building adjacent to the Town Hall. A structure of the building on its first floor fell down recently," he said.
Alleging that no action has been taken on his complaints to the municipal commissioner and the Deputy Commissioner of the area in regard to havelis, Mr. Goel also accused the Shahjahanabad Redevelopment Corporation under the Delhi government of laxity.
"The corporation has only passed the proposals in the meetings…they did not take a single action in the name of development…," the Minister said.