Vijay Mallya extradition; UK Court grants bail to Mallya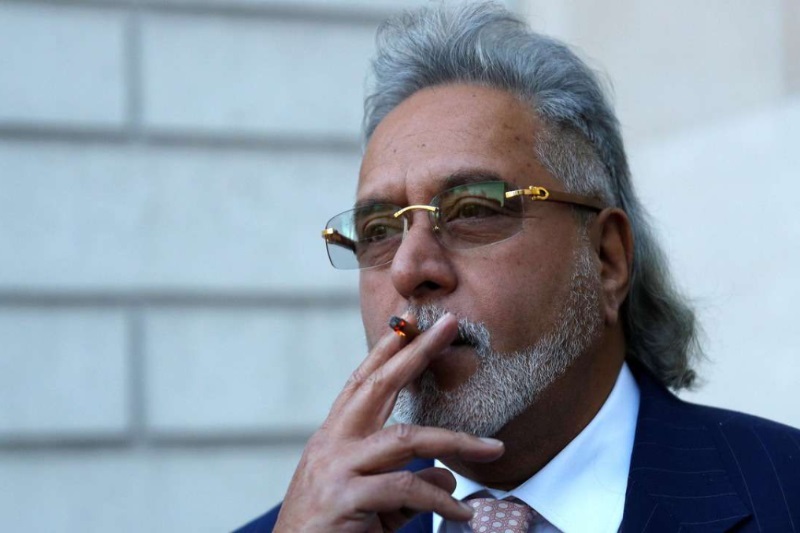 In a breaking news, UK court has granted bail to Vijay Mallya in extradition case against India's Central Bureau of  Investigation (CBI) and Economic Directorate (ED). UK court has asked the Indian authorities to submit a video of Auther Jail before September 12, where Mallya would be kept.
Vijay Mallya claims that he has not made any clemency plea, when asked by the Court on why he wished to settle in London, he responded saying that he has been trying to settle there since 2015.
In the previous hearing in Vijay Mallya's case on April 27, the Central Bureau of Investigation (CBI) had received a boost in the case as Judge Arbuthnot confirmed that the bulk of the evidence submitted by the Indian authorities will be admissible in the case.
Today, Vijay Mallya will return to Westminister Magistrates' Court in London for giving closing arguments in his extradition trial. After the hearing the judge will set a timeline for a ruling in this case.
Vijay Mallya, former Kingfisher Airlines proprietor, has been on bail on an extradition warrant since his arrest on April 2017.  He is fighting extradition charges levied on him for fraudulent and money laundering amounting to Rs 9,000 crores approximately.
"The Senior District Judge (Emma Arbuthnot) will hear final submissions. Judgement will be reserved until a future date (to be arranged)," said a spokesperson of the Crown Prosecution Service (CPS), which is representing the Indian authorities in the case.
The CBI had submitted a detailed set of documents to the UK court, which included its case of conspiracy against former IDBI Bank Deputy Managing Director BK Batra, who was referred to in court as a new 'villain' of sorts in the case.
As per the Indian authorities' case of conspiracy, Batra reportedly conspired with Mallya in sanctioning some of the loans to the now-defunct Kingfisher Airlines without following procedures.
Barrister Clare Montgomery, who heads Vijay Mallay's defence team has negated the fraudulent allegations and has submitted written material from UK based prison expert Dr Alan Mitchell, questioning few of the photographs of Barrack 12 of Mumbai Central Prison on Arthur Road, where Mallya would be held if he is extradited from UK.
"The photographs are not a true, fair and accurate picture," Montgomery said. In a turn of events, Mark Summers who heads the CPS team, has negated the additional material and said that it is as an 'attempt to criticise' the information provided by the Indian authorities and reiterated that all concerns regarding natural light and medical provisions at Barrack 12 is addressed by the Indian authorities. Judge Arbuthnot has asked Indian authorities to provide a video of  Auther road jail before September 12, where Vijay Mallya would be kept, in-case he is extradited.
The extradition trial of Vijay Mallya which started at the London court, is aiming at laying out a prima-facie case of fraud against him. Mallya has been living in UK since he left India on March 2016. The hearing also seeks to prove there are no 'bars to extradition' and that the accused is assured a fair trial in India.
The CPS has argued that the evidence they have presented at the Court will establish the fraud on the part of the businessman and that there are no bars to him being extradited from UK to face the charges at Indian Court.
In the ex-baron's defence, a series of expert witnesses were presented at the court to claim that he had no 'fraudulent' intentions and that it is doubtful for him get a fair trial in India.
Also Read:  TRAI Chief's daughter threatened, hackers warn of leaking personal data
After a month long silence, Mallaya had finally released a media statement, referring the CBI and Enforcement Directorate (ED) charges against him as 'untenable and blatantly false'.
Vijay Mallya said in a statement, "I have become the 'Poster Boy' of bank default and a lightning rod of public anger."
He had since lost his appeal in the UK's Court of Appeal, against the 13 Indian banks to recover funds amounting to nearly 1,145 billion pounds. Mallya has lost this case against a High Court order.
The High Court ordered in favour of the State Bank of India (SBI) led consortium had reinforced a worldwide freezing order against Mallya's assets.
Enforcement order last month granted permission to the UK Court Enforcement Officer to Mallya's properties in Hertfordshire, London.
The UK home secretary will have two months to sign Mallya's extradition order if the decision comes at India's favour. However, both sides will have the chance to appeal in higher courts in UK against the Magistrates.