Vin Diesel Asks Dwayne Johnson To Return For Fast And Furious 10
Vin Diesel Requests Dwayne Johnson To Return To Fast And Furious Franchise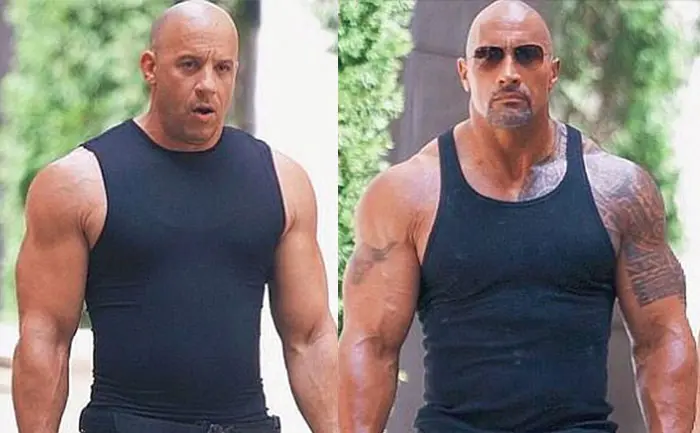 Hollywood action star Vin Diesel has taken the first step to bury the hatchet. The action star is hoping to end the feud between him and Hollywood star Dwayne Johnson. Taking to his social media platform, Vin publicly invited his former co-star Dwayne 'The Rock' Johnson to return to the Fast and Furious franchise.
Vin Diesel took to his Instagram page and shared a picture of his and Johnson's characters, Dominic Toretto and Luke Hobbs. He wrote, "My little brother Dwayne… the time has come. The world awaits the finale of Fast 10. As you know, my children refer to you as Uncle Dwayne in my house. There is not a holiday that goes by that they and you don't send well wishes… but the time has come. Legacy awaits. I told you years ago that I was going to fulfill my promise to Pablo. I swore that we would reach and manifest the best Fast in the finale that is 10! I say this out of love… but you must show up, do not leave the franchise idle you have a very important role to play. Hobbs can't be played by no other. I hope that you rise to the occasion and fulfill your destiny."
Check out the viral post here:
View this post on Instagram
The 'Fast and Furious' franchise will conclude with two more films. The 10th movie is expected to start filming in January and scheduled to be released on April 7, 2023.
We do hope Dwayne Johnson will also rejoin the cast.
Also Read: Vin Diesel Walks Paul Walker's Daughter Meadow Down The Aisle, Fans Get Emotional