Virat Kohli booed by Australian cricket fans; Ricky Ponting, Travis Head unhappy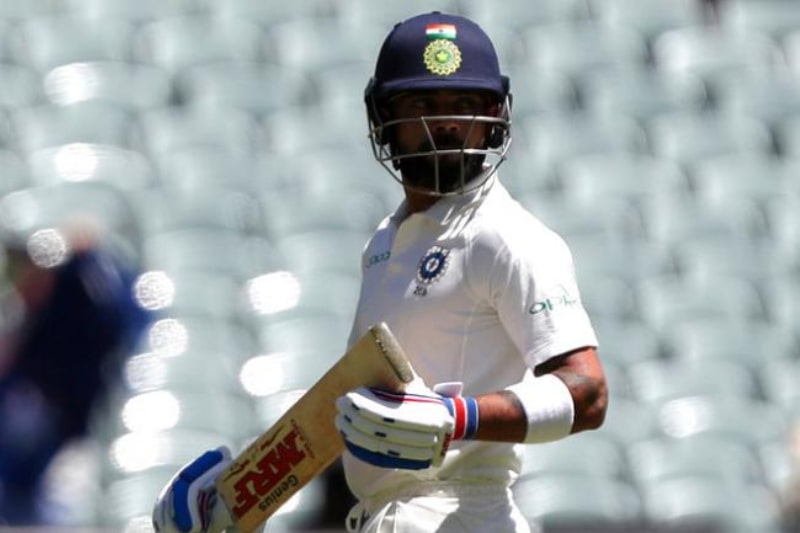 A section of crowd present at the Adelaide Oval booed Indian skipper Virat Kohli while he walked out to bat against Australia in the second innings.
He had come in after opener KL Rahul was dismissed and was greeted with boos while entering the pitch. Kohli had also faced the same thing when he came out to bat in India's first innings.
Australian middle-order batsman Travis Head however didn't quite approve of this idea and said, "He's a pretty good player and probably doesn't deserve to be booed, but that's how it is. It's probably not needed, but that's the crowd."
Head found a similar voice in former Australian skipper Ricky Ponting, who had been the subject of such kind of a criticism. He was booed by the English crowd during the 2009 Ashes and thus, felt it such things shouldn't "happen at all."
Also read: Australia vs India: Visitors strengthen control in gripping contest at the Adelaide Oval
"I don't like seeing it at all," Ponting said, as quoted by cricket.com.au.
"It didn't worry me as a player when it happened in England a couple times. You've almost got to accept it as acknowledgement for what you've done in the game. But I'd rather not see that happen at all.
"It'll be water off a duck's back (for Kohli), I'm sure. He's probably had worse things happen to him on a cricket field, I would have thought, than getting booed by a couple of spectators as he walks on," he added.
Jasprit Bumrah, who is one of India's most important bowlers said that his team prefers to oversee such situations.
"I don't think all these things are important to us because for us, what happens in that circle is important. Everything else, we can't control and it is not in our hands. If they want to, they can do whatever they want. As long as we are doing well, we are happy,"he said.