Virat Kohli fastest to 2000 T20 International runs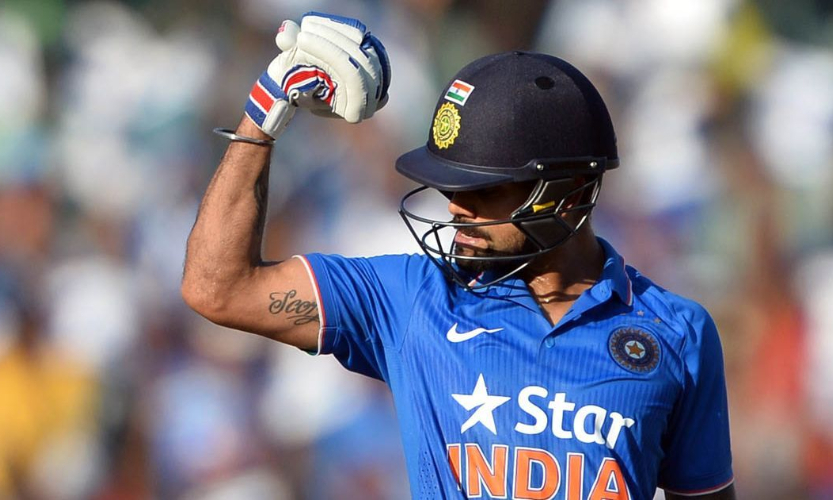 Indian skipper Virat Kohli set a new world record of scoring the fastest 2000 T20 International runs. He surpassed the record of Brendon McCullum who scored same number of runs in 66 innings whereas the 29 year old achieved the landmark in just 56 innings. He achieved the feat in the first T20 International against England at Old Trafford.
Virat Kohli also became the first Indian to cross 2000 T20 International runs. He features fourth in the list of most run scorers in T20Is behind New Zealand's opening batsman Martin Guptill, former Kiwi skipper Brendon McCullum and Pakistan's Shoaib Malik.
Also read: Kuldeep Yadav, KL Rahul outplay England to win the first T20 International
Martin Guptill scored 2000 runs in 68 innings while Malik played 92 innings to get to the milestone. India's Rohit Sharma is also around the corner to achieve the 2000 run mark. He is just 19 runs short of the landmark and is believed to achieve it in the three match series against England.
India triumphed in the first of the three match T20 series at Manchester on Tuesday with KL Rahul and Kuldeep Yadav totally outplaying the opposition. Kuldeep Yadav picked a five wicket haul to restrict England for a below par score of 159 runs and he it was finished off in style by KL Rahul who scored a mesmerising ton to see his team home.
India beginning in such a dominating fashion will give headaches to the England skipper Eoin Morgan. the visitors boast of a long batting line up and they will look to clinch the series at Cardiff in the next T20 International.