Indian captain Virat Kohli on the verge of scoring 10,000 ODI runs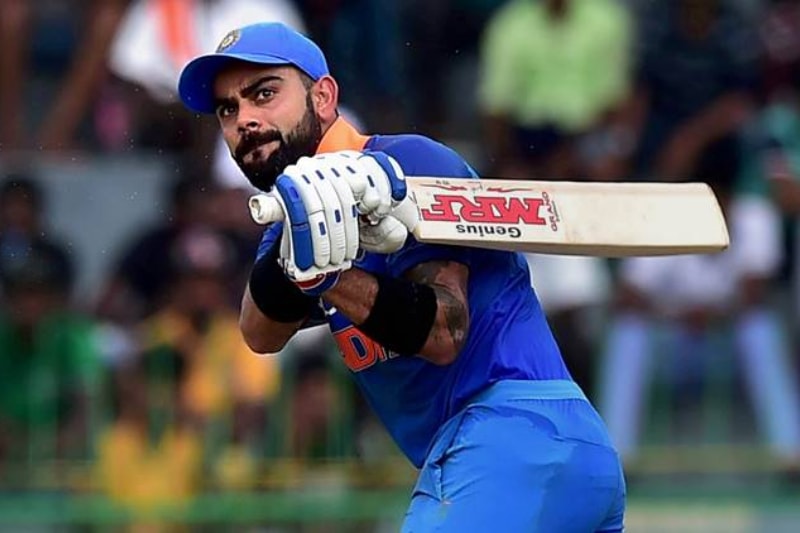 Indian skipper Virat Kohli stands on the verge of achieving yet another milestone when he takes the field for India in the One-Day International series against the West Indies. The 29-year old has set himself up to become the fifth Indian batsman and the 13th overall to have 10,000 runs to his name in ODIs.
Having 9,779 runs to his name in the 50-over format, Kohli would need 221 more to achieve this feat and join a list which has the names of greats like Sachin Tendulkar, Sourav Ganguly, Rahul Dravid and Mahendra Singh Dhoni.
Also read: India vs West Indies: Virat Kohli on verge of breaking yet another batting record
The legendary Sachin Tendulkar sits right at the top of the top run-getter in ODI cricket with 18,426 runs to his name. Following him are Kumar Sangakkara (14,234 runs), Ricky Ponting (13,704 runs), Sanath Jayasuriya (13,430 runs), Mahela Jayawardene (12,650 runs), Inzamam-Ul Haq (11,739 runs), Jacques Kallis (11,579 runs), Sourav Ganguly (11,363 runs), Rahul Dravid (10,889 runs), Brian Lara (10,405 runs), Tillakaratne Dilshan (10,290 runs) and Mahendra Singh Dhoni (10,123 runs).
Kohli's effort of 35 ODI hundreds is only second to Tendulkar's all-time record in the format (49 hundreds).
India would take on the West Indies in a five-match series–the first of which gets underway on October 21 at the Barsapara Cricket Stadium in Guwahati.
Image credit- The Indian Express